Red (Taylor's Version) rocks the music industry
Taylor Swift releases a re-recorded version of her fan favorite album, Red.
Nine years after its original release in October of 2012, singer-songwriter Taylor Swift has released a monumental re-recording of her fan-favorite album Red.  The new album was made public at midnight on November 12, 2021. As Swift's second studio re-release, she included refreshed versions of the album's sixteen original songs, as well as an additional thirteen unreleased songs "from the vault" that did not previously make it on the initial tracklist. Along with the new recordings came an exciting ten-minute version of her hit song "All Too Well," which served as an exciting surprise to her most dedicated fans. Within hours of being released, the album broke several records, including the most streamed record in a day by a female artist on Spotify.
The original version of Red become an automatic fan favorite years ago, selling over one million copies in its first week. The project also earned Swift a Grammy nomination for Album of the Year. In regards to her style evolution as an artist, the album signaled her transition from country to pop music, all the while demonstrating her emotional vocal range given the inclusion of both upbeat songs, such as "22," and the utterly heartbreaking of "All too Well." Despite the shift in genre, Red proved successful for Swift as she was able to continue writing lyrics that connected to her wide range of listeners. Over the years, Swift has become well-known for her methodical prose that gives way to a personal experience felt by her audience. Especially since they provide a glimpse into her life, including relationship struggles and internal conflicts. Those that gained the most attention were the songs titled "I Knew you Were Trouble," "All too Well," "22" and "We Are Never Ever Getting Back Together."
When Swift announced that she would be re-recording her old albums earlier this year, starting with her second studio album Fearless, which was made available on April 9, 2021, she made sure to explain to fans her intentions behind her actions. She set out to gain ownership rights over all of her produced music since up until now it has been controlled by another entity. In 2005, when Swift was only sixteen years old, she signed a thirteen-year recording contract with Big Machine Records, who would own the rights to her music and earn the corresponding profits as well. She was able to break out of this relationship by the time that her seventh studio album Lover was released in 2019. Although Swift wrote each of her individual songs, the record label managed and owned every aspect of the process. While Swift's re-recording does not stray far from the originals, they represent an act of defiance and justice for those in the same position.
"I'm excited for Red (Taylor's Version) because it was unfair of her producers to steal all of her money and I think it's a great way for her to get back at it," sophomore Landon Locke said. 
Following the announcement that the next album she would re-record was none other than Red, many dedicated fans took to social media to share their excitement, as well as discuss their expectations. In waiting for the release, sophomore Clara Huff said, "There are 30 songs and they are all going to be great. I'm most excited for the 10-minute version of "All Too Well." I'm also excited to cry and scream the lyrics again."
Another common theme among "Swifties" is that picking a singular favorite album or song comes as a challenge. "I can't decide my favorite song," Mr. David Speaks said before finally landing on Swift's classic "I Knew You Were Trouble" from the Red album as his favorite.
Fans were also excited to hear the new versions of nostalgic songs that were such a big part of their childhood. "I can't wait for Red (Taylor's Version) because it's like reliving my childhood," freshman Sara Elmi said.
"
I can't wait for Red (Taylor's Version) because it's like reliving my childhood."
— Freshman Sara Elmi
After the album dropped at midnight on Friday, November 12, students came to school that day eager to share their opinions. "It was everything I expected and more. My favorite song was the 10-minute version of "All too Well"," senior Abby Russo said.
Adding to the adrenaline, Swift also released a fifteen-minute short film to accompany the new ten-minute version of "All too Well" that starred Dylan O'Brien and Sadie Sink, as well as a surprise music video for "I Bet You Still Think About Me," directed by Blake Lively and starring Swift herself. 
With an abundance of new material released by Swift for fans to pour over, the most devoted cannot help but speculate which album will be her next re-release. As of now, many predict that either Taylor's Version of 1989 or Speak Now will follow Red in light of the many easter eggs – subtle hints found throughout Swift's videos and social media platforms – left behind to analyze. In the meantime, however, fans continue to immerse themselves in old favorites, as well as discover new songs while listening to Red (Taylor's Version) on all streaming platforms.
Leave a Comment
About the Contributors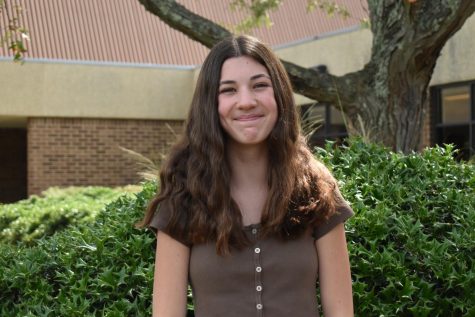 Leah Russo, Midlo Scoop Staff
Leah Russo, Class of 2024

Leah Russo is a sophomore who is spending her first year on staff writing a variety of articles, but mostly IB-related stories. ...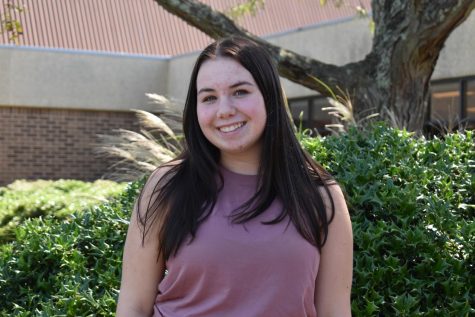 Reilly McConnell, Social Media Manager
Reilly McConnell, Social Media Manager, Class of 2024

Sophomore Reilly McConnell has been on staff for two years, and is Midlo Scoop's designated...