Winter the Dolphin: an inspiration to the world
Winter the Dolphin passes away at Clearwater Aquarium in Florida
The 2011 premiere of Dolphin Tale introduced Winter the Dolphin to the world. Known for her unique, one-of-a-kind prosthetic that she required after an accident left her with a mangled tail, Winter went on to inspire millions with her courage, fortitude and perseverance. 
Winter was first found in 2005 in the waters off the Florida coast where she was entangled in a crab trap. In the process of removing her from the trap, her tail was damaged and needed to be amputated. However, in partnership with Hanger Clinic, the nation's largest provider of prosthetic limbs, Winter was able to get a new prosthetic tail to help her swim and live a healthy life. She was able to recover and learn the ins and outs of her new way of life with the help of Clearwater Marine Aquarium, and with resilience and strength, she defied all odds.  
In 2009, Winter's story became famous when Craig Hatkoff published the book Winter's Tail: How One Little Dolphin Learned to Swim Again.  The book led to the movie adaptation Dolphin Tale in 2011, and its sequel that premiered in 2014, Dolphin Tale 2, both of which brought Winter's journey to a larger audience.
After years of serving as a source of inspiration for individuals of all ages, the Clearwater Marine Aquarium, the home of Winter, announced to the public on the evening of November 10, 2021, that the beloved animal had developed a stomach infection. The illness left her in a critical state, causing her to have to receive treatment from some of the top veterinary specialists in the nation. 
Unfortunately, the following day, sixteen-year-old Winter passed away. In a statement released to the public announcing Winter's passing, Clearwater Aquarium said "people from all over the globe [came] to see Winter." Winter was an inspiration to so many because "they saw this young dolphin who refused to give up."
Winter's determination will forever be a part of her legacy. While the world may mourn her loss for now, Winter's courage and resilience will live on.
Leave a Comment
About the Contributor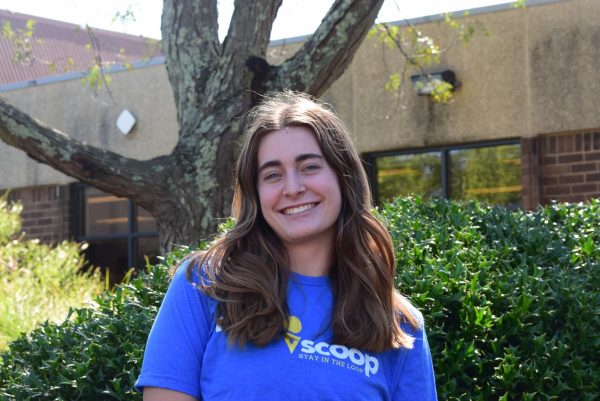 Caroline Kidd, Editor in Chief
Class of 2024

Caroline Kidd has been on the staff for four years. Outside of school she enjoys playing tennis and taking road trips with her friends...