Deutschessenspassfesttag
German Fun Food Festival Day
Hang on for a minute...we're trying to find some more stories you might like.
On September 30, the Honors German 4 students excitedly entered class ready to kick off the first of many German food days. In commeration of the 27th anniversary (November 9) of the fall of the Berlin Wall, students brought in authentic German cuisine items popular during the time when the Soviet Union ruled East Germany. As students started to gather in class, Frau Böer unwrapped the treats and said a traditional German potluck prayer with the students before everyone dug in. As students enjoyed the delicious treats, they watched a video about Berlin during the split between East and West. 
One of the authentic treats brought in by students was currywurst, a type of sausage with a curry-ketchup, traditionally served with a bread roll. Bratwurst, another traditional German sausage served grilled or fried, depending on location in Germany, made an appearance at the celebration. Fried potato pancakes proved one of the many savory side dishes. After the savory portion of the celebration concluded, the students rounded out the experience with some traditional German desserts. The students enjoyed the Berliner Kranzer cookie, orange-flavored, wreath-shaped cookies with candied cherries baked and stuffed into the dough. Students also tasted the Alexander Torte, made of two shortcakes sandwiched with raspberry jam in the middle and a sugary lemon glaze on top. At the end of the party, everyone packed up their goodies and headed off to their next class with filled stomachs. 
About the Writer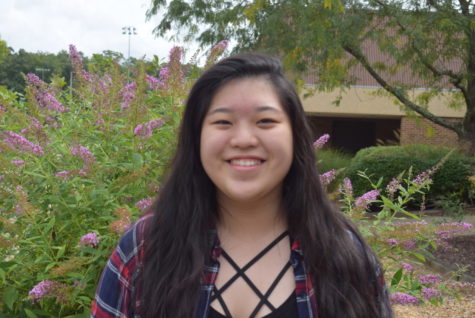 Anna Chen, Midlo Scoop Staff