Midlo hosts enchanted forest homecoming dance
Midlo Homecoming Dance 2021
With fairy lights overflowing the open commons and balloons draping from the gym ceiling, on Saturday, November, 6, 2021, Midlo was transformed into an enchanted forest for the 2021 homecoming dance. The closed commons turned into a coat check for students to leave their jackets and heels, while the open commons consisted of a photo booth, along with food, drinks and tables for students to talk at.
The decorations had an incredible amount of detail to them in order to create the enchanted forest effect. "It was really pretty and I loved the theme. I also thought that all the fairy lights everywhere were awesome," freshmen Annie Chervenska said while referring to her favorite part of the dance.
The actual dancing, however, took place in the auxiliary gym, which was split up into six sections to allow for contact tracing. Students arrived at the dance wearing masks, and chose a colored wristband, and then found that color section on the dance floor to allow for smaller groups of people.
While the colored sections did the job of contact tracing, some students noted that some sections of the dance floor were more populated than others. "I wish the dancing squares were more equally distributed because a lot of the time there were a ton of kids in one or two and only a few in the rest," freshmen Paige Alley said.
Instead of the usual one dance lasting the whole night, there were two. The first time slot was from 6:30 p.m. to 8:30 p.m., while the later time slot was from 9:00 p.m. to 11:00 p.m. Although the separate dances were meant for underclass and upperclass to be split up, students were allowed to request changing to the other time slot, if their partner was going to that dance.
With a DJ playing hit songs by singers like Pitbull, Katy Perry, and Nicki Minaj, students spent most of the evening on the dance floor. "It was really fun, and I liked the music because it was good and loud," sophomore Riley Hindelang said.
Although the dance was originally set for October 2 and students were unhappy that it was postponed, the later HOCO dance date allowed many students to have a FOCO and have twice as much fun.
View Comments (1)
About the Contributors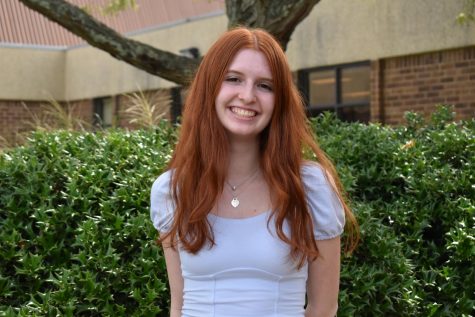 Quinn Downing, Editor-in-Chief
Quinn Downing, Editor-in-Chief, Class of 2023

Junior Quinn Downing has spent three years on staff, writing several student life articles.  She enjoys...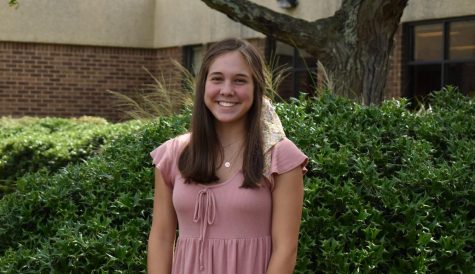 Lauren Cassano, Photo Editor
Lauren Cassano, Class of 2022

This year, senior Lauren Cassano is celebrating her fourth year on staff.  She is Midlo Scoop's designated photographer,...