Message from Dr. Abel
Midlo Principal's Message: October 26, 2021
Greetings, Midlothian Community.  This is your principal, Shawn Abel, with your weekly message.
The second nine-week marking period is now underway.  This is a great chance for students to continue to work hard and enjoy the same success as the first marking period or to reset and restart if they struggled the first marking period.  Continued growth is a choice – we've got the supports and resources to help every student maximize their potential.  Let's do this – together!
Student Holidays
As a reminder, students will not report to school on November 1st or November 2nd.  November 1st is Parent-Teacher Conference day (see below for details) and November 2nd is a teacher professional development / workday.  
Homecoming Dance Update
The message below was shared with our students last Tuesday, October 19, 2021 and with families on Wednesday, October 20, 2021.  While we have more than 350 students already signed up to attend our Homecoming dance scheduled for November 6, 2021.  We no longer have to follow the same limitations for dance times.
Moving forward, if a student wishes to attend a dance outside of their assigned time (see below), they may do so under the following conditions.
9/10:        6:30pm – 8:30pm
11/12:        9:00pm – 11:00pm
A student from a different grade level must list the student with whom they are attending the dance from the assigned grade level.  For example, if you are a 10th grade student who plans to attend the 9:00pm – 11:00pm dance, you must write down the name of the 11th/12th grade student who you plan to attend the dance with on the 6th.  And you must attend the dance with that student.   Just type their name in the "My Comments" section.

Click here

(or visit

https://bit.ly/Hocosignup

) to sign up for your updated dance time. Don't forget to type the name of the person you will attend the dance with in the "My Comments" section.

Remove your name from the dance you originally signed up to attend.  You do not need to change any payment information.
Congratulations
Congratulations to Midlo junior, Kylie Bonser, as she received the Superintendent's Citizenship award last Tuesday – October 19th!  Kylie was nominated anonymously and selected by our superintendent as one of only 10 CCPS recipients.  Way to go Kylie.
Athletics
Parents if you are planning on attending any athletic event this week please see below.
GoFan.co tickets are used this week for the following events:
– Tuesday– Girls Volleyball at Huguenot. They DO NOT take cash at the gate.
– Tuesday– Girls Region 5C Field Hockey Game– Tickets are $8. ONLY VHSL passes are accepted during playoffs (No Midlo, Student, Senior, etc.). No Cash
– Wednesday – Girls Region 5C Field Hockey Game (semi-finals) – TBA
– Thursday– JV Football at Powhatan. They DO NOT take cash at the gate.
– Friday– Varsity Football vs. Powhatan at Midlo….Student Tickets are still $5 during Lunch Block only. CASH & EXACT CHANGE preferred! This game is Pink Out & Senior Night
– Saturday– Cheer Competition at Prince George. They DO NOT take cash at the gate. Tickets are $8
Midlo Online Tickets are used this week for the following:
Thursday – Girls Volleyball vs. James River
Tickets are available starting at 1pm the day of the game until the end of the game.  Tickets can be purchased here visiting: https://osp.osmsinc.com/ChesterfieldVA/BVModules/CategoryTemplates/Detailed%20List%20with%20Properties/Category.aspx?categoryid=AF063
Free Concert
Mark your calendar for Wednesday, October 27th at 7:00pm for a free Orchestra Concert in the MDHS Theater!  For the first time since 2019, our Orchestra will be playing to a live audience!  Guests must wear a mask and observe social distancing.  The Midlo Orchestra Boosters will be selling coffee (Blanchard's Holiday Blend), so if you are interested in purchasing some to support our program, please bring a checkbook!
Five Weeks of Giving:
Midlo's Five Weeks of Giving begins next week.  Midlothian High School, led by our school counseling department, is working with our partner, Kingsway Church to collect items to support our families.  Check out the flyer below to see what we are collecting each week.  Thank you in advance for your support and generosity.
Parent / Teacher Conferences
The online Conference scheduling program will close this Sunday, October 31st.  Please follow the directions below to schedule a conference with any of your student's teachers.  
Parents may click here or type in https://bit.ly/MidloPTC2021 to access our parent/teacher conference scheduling program.  Parent / Teacher Conferences are scheduled for Monday, November 1, 2021, from 11:00am – 7:00pm.  If you have trouble using the program to schedule your conferences please do not hesitate to contact our front office at 378-2440.
If parents wish to participate in an in-person conference, it is imperative that you go to the special request section and enter "in-person conference".  The special request box will appear under the available appointment times.  If you do not designate "in-person" your conference will default to virtual.  Please note that all conferences will state virtual in your reminder email; however, if you communicated "in-person" as a special request, the teacher will plan to meet with you in in-person at their identified meeting location.
Click here to view the Google Meet addresses and room locations for each teacher.  Please copy this address or location to be readily available at your appointment time.
The appointment scheduling program will close at 5:00pm on October 31, 2021.
College Visits
College visits have begun!  To meet with a college recruiter, seniors should register at bit.ly/MidloRepVisits for in-person and virtual visits – during MM (with a few exceptions).   Remember, attendance at a College visit gives prospective college students an opportunity to ask questions and represents 'demonstrated interest' in a particular school.  
Visits for the week of October 25:    
Thursday, October 28 – University of Alabama (virtual) 

9:21 am

Thursday, October 28 – Radford University 

10:30 am

Friday, October 29 – College of Charleston 

9:21 am

Friday, October 29 – Old Dominion University

 10:30 am
Visits for the week of November 1:    
Wednesday, November 3 – University of Tennessee 

9:21 am

Thursday, November 4 – West Virginia University 

9:21 am

Friday, November 5 – Xavier University (virtual) 

9:21 am
Financial Aid Workshop – Wednesday 11/17
Make plans to attend the Financial Aid Workshop scheduled for Wednesday, November 17 @ 6:30pm – with presenter Belinda Hill, Financial Aid Officer at the University of Richmond.  Hosted by Midlothian's College and Career Center, the Workshop provides an overview of financial aid, the FAFSA and the CSS Profile, and college aid packaging.  Ms. Hill will discuss how to compare financial aid packages when families are making college decisions.  Additionally, she will be available for questions after the presentation.
CCPS College Night Event
 We invite high school juniors and seniors (only) to register for the upcoming College Fair on Thursday, November 4 from 6-8 PM. Many college and university admissions representatives are excited to meet you and answer questions you have about their post-secondary opportunities. Registration, masks, social distancing, and completion of the student daily health assessment are required for participation.  Click on the link below for details.,
Don't forget to complete your daily health assessment prior to attending.
https://drive.google.com/file/d/1TuIIdnlzg3E-KgVyeWYL2BRq2mfDQ7jQ/view
CCPS Resources and Important Dates:
Click here to view a wealth of important CCPS resources and upcoming dates
Previously shared information:
Lost and Found
We have several water bottles, lunch boxes and assorted clothing items (among other things) in our lost and found.  Please encourage your student to check it if they are missing an item.  We will donate any unclaimed items this Friday, October 29th, 2021.  
Financial Support
Midlothian High School hosts many events, such as dances, graduation, and more that may incur various expenses.  Please contact your school counselor if you ever need support with financial expenses associated with such events.  Our Trojans in Need (TIN) fund and group have helped students to pay for a dance, acquire a dress or graduation attire.  We will keep all conversations and requests for support confidential.  
Attendance
Parents, we have prepared attendance notes you can download and fill out for your student's tardy, dismissal, and absence.  Click here (or visit https://bit.ly/MidloNote).  
Please note, if someone other than a parent/guardian is picking up your child, we need that in writing as students can be dismissed only on the request and authorization of the parent or legal guardian.  
Students shall not be released during the school day to any person not authorized by the student's parent or legal guardian. Students returning to school must check back in with the attendance office.
Attention AP Students!
AP Registration is Coming Soon! Make sure you sign up for your tests between October 1st and 31st!  Check Canvas for more specific information.
Remember – if you elect to register and pay for an AP test later in the year the cost will be substantially higher.
GRASP Visits Available Now
Midlothian's new GRASP Advisor, Cheryl Edlow, is scheduling appointments now through this link:  https://calendly.com/msedlow.  She will meet with students/families virtually on Wednesdays and in-person on Thursdays.  GRASP, a Richmond area organization, offers free assistance with completion of the FAFSA [Free Application for Federal Student Aid] and help with seeking other college funding sources.  The 2022-23 FAFSA form is NOW AVAILABLE and accessible through this link: https://studentaid.gov/h/apply-for-aid/fafsa.
Yearbook
2020-2021 Yearbooks are available for pickup.  Please contact Mr. Tim Johnson, our yearbook advisor, to arrange for your student's yearbook to be brought up to the front office.  He can be reached via email at:  [email protected]
Attention Seniors
Did you miss the opportunity to order your Cap & Gown?  Dont' stress, you can still order graduation items, including your cap and gown, by visiting their website at: www.hjvirginia.com.  
PTSO Update!
Now that we are getting settled into the school year, we hope you will take a moment to join the PTSO, with the link included in our message below.
Please become a Midlothian High School PTSO member every year. Family memberships are $17 and individual memberships are $12.  To become a member enroll online at https://my.cheddarup.com/c/2021-2022-ptso-membership-dues or email us at [email protected] to arrange another method.
If you would like to get involved and learn about PTSO events, please join us the second Wednesday of each month at 7:00 p.m. for our PTSO meetings. All members are always welcome.  We will have in person meetings.  Our next meeting will be Wednesday, November 10th if you would like to attend please email us at [email protected]
Thank you for your support!
The Midlothian PTSO Board
Job Opportunities
Do you know someone who is a hard worker and might be interested in returning to Midlo?  If they are looking for full-time employment, including health benefits and some limited overtime, then consider applying to serve as a Midlothian High School Day Porter by clicking on the link below.
https://www.governmentjobs.com/careers/chesterfieldschools/jobs/3099109/custodian-day-porter-midlothian-high/apply?keywords=day%20porter&pagetype=jobOpportunitiesJobs
Did you know that you can select the schools where you can serve as a substitute teacher?  That's right, if you want to substitute teach at Midlo only, then you can do that.  Midlothian HS is looking for enthusiastic, responsible, and dedicated substitute teachers to fill in for our amazing teachers when they are absent.  Click on the link below if you wish to apply to serve as a substitute teacher at Midlo.
https://www.governmentjobs.com/careers/chesterfieldschools/jobs/3114304/substitute-teacher-2021-2022/apply?keywords=substitute%20teacher&pagetype=jobOpportunitiesJobs
Leave a Comment
About the Writers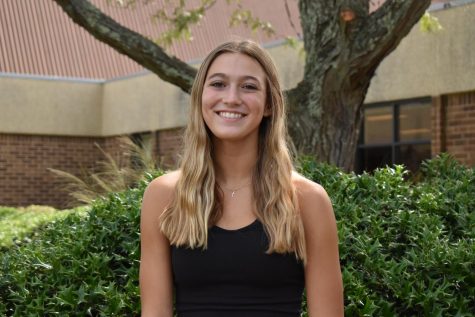 Lilly Moidel, Midlo Scoop Staff
Lilly Moidel, Class of 2024

Sophomore Lilly Moidel has been on staff for two years, and enjoys writing about sporting events, and stories that involve...