Exploring Midlo's clubs
Information on Midlo's 2021 Clubs
Over the years, Midlo has established many clubs catering to a variety of interests. From Rock Climbing Club to Book Club, Midlo has something for everyone. For the 2021-2022 school year, many of the most beloved clubs return after having been sidelined last year due to both COVID-19 precautions and the challenges of virtual learning. Now, students of all grade levels have the chance to get involved, meet new people and connect with the school community. 
Art History Club
Sponsored by Ms. Elizabeth Veseley, the Art History Club studies the history of human creation by teaching the passion and introspection surrounding art. This year, the club will explore different cultures, uncover mysteries, examine morality and provide answers to the questions that students may have. Through this process, students will find the hidden meaning behind ordinary things, learn stories of individuals as well as the collective in order to change their view of the world around them.
American Sign Language  Club
In ASL club, Mr. Peter Nalls looks to advance students' linguistic and cultural knowledge of the language. Here, students can acquire professional skills to help advance social equity and resilience in the American deaf community.
Champions Together Club
Ms. Marie Randrianasolo and Ms. Claire Carrico lead Champions Together Club, which looks to promote a school community where all young people are agents of change, respect, dignity and advocacy for those with intellectual disabilities and autism. Meetings will be held in room 320 during MM zero once a month. Although the club has already held its first meeting, students can still join using the Remind101 app by sending the code @h2e9cd to #81010.
Chess Club
Under the guidance of Mr. Badr Sharobim, students will meet to not only play chess but also learn the strategies of the game and improve their critical thinking and problem-solving skills. As of now, meetings will be held Thursday afternoons in Room 326 from 3:00-4:00 p.m.
Crime Solvers Club
Club sponsor Mr. Adam Schwab helps students get involved in keeping both their local community and campus safe. During club meetings, individuals will learn about what it means to be a crime solver, gain insight into law enforcement and establish community relations. The organization also offers community service hour opportunities. All meetings are scheduled to take place Thursdays during MM.
Distributive Education Club of America (DECA)
Sponsored by Mr. Elliot Rucker, DECA prepares emerging leaders and entrepreneurs in marketing, finance, hospitality and business management. Meetings will be held Friday during MM zero. However, to join, students must be currently enrolled in one of the following: Principles of Business and Marketing, Sports and Entertainment Marketing, Opportunities in Global Trade, and IB Business Management. Each club member must also be an FBLA member.
Environmental and Earth Club
Under the direction of Mr. Scoot Burns, the Environment Club strives to remain environmentally conscious by teaching students ways to help preserve nature and carrying out community-based projects throughout the year.
Fellowship of Christian Athletes (FCA)
FCA, under the guidance of Coach Matthew Hutchings, is an international organization that has been challenging coaches and athletes on the professional, college, high school, junior high and youth levels to use the powerful platform of sport to reach every coach and every athlete with the transforming power of Jesus Christ. The club focuses on serving local communities around the globe by engaging, equipping and empowering coaches and athletes to unite, inspire and change the world through the gospel. Meetings will be during MM zero.
French Club
Ms. Hannah Foster, the sponsor of French Club, looks to better acquaint members with the customs of French-speaking countries and cultures, to use the language in new contexts, to encourage students to work together and to use French within the community. Meetings will be on the last Friday of each month from 3:00 -3:45 p.m. 
Future Business Leaders of America (FBLA)
FBLA serves as an educational association of student members preparing for careers in business and business-related fields. With the help of Mrs. Yvonne Mullins, FBLA provides innovative leadership and development programs to bring business and education together in a positive working relationship. Monthly meetings will be on Fridays during MM zero.
Game Club
When joining the Game Club, students will develop open communication skills and engagement techniques through gaming under the leadership of  Mr. Jeff Thomasson and Mr. Zachary Woolard.
Gay-Straight Alliance 
The purpose of GSA is to spread awareness, promote respect,and create a safe space for members of the LGBTQ+ community and their allies. Sponsors Mr. Adam Schwab and Mr. Sebastian Lacoss will hold meetings on Thursdays from 3:00 – 4:00 p.m. in the library.
Happy Feet Hiking 
The Happy Feet Hiking Club aims to promote the emotional and physical well-being of students by fostering meaningful connections and strong relationships between peers built through shared experiences, such as journeys through nature. This club is about fun, fitness and friends. Under the leadership of  Ms. Somia Rashid and Ms. Morgan Notovny, the club looks to get outside and enjoy different hiking trails in our beautiful city. Hiking will usually take place after school, but sometimes on weekends too. Members are not required to attend all meetings, so students still have the ability to remain involved in other activities outside of school as well.
Latin Club
Ms. Amy Peterson, the sponsor of Midlo's Latin Club, looks to instill an interest in the Latin language within students and to increase their knowledge base of ancient Roman culture. Students can visit the website using this link.
Model United Nations
Run by Ms. Monica Van Arsdale, Model UN positively affects the lives of participants and prepares them to be better global citizens through quality educational experiences that emphasize collaboration and cooperative resolution of conflict.
Paws for a Cause 
Led by Mr. Corey Finn, PFAC is a charitable school club looking to assist shelter animals in the Richmond area, help students with the aid of therapy dogs and give students a sense of importance by offering a fun way to help the local community through volunteer opportunities.
Ramp Access Made Possible by Students 
With the help of Mr. Erich Yost, RAMPS looks to serve the community by raising money to build ramps for shut-ins of the community. 
Spanish  Club
To promote the Spanish language and associated traditions, sponsor Ms. Travis Jiminez holds meetings on one Tuesday per month from 3:00 – 3:30 p.m where members dive into the history of the Hispanic culture.
Speech and Debate  
Ms. Heather Murfee strives to provide speech and debate programs in order to foster each student's communication, collaboration, critical thinking and creative skills. Meetings are held every Tuesday and Thursday.
Science Technology Engineering and Mathematics
Mr. Douglas Johnson hopes to help students explore their S.T.E.M. interests with hands-on activities. Meetings are tentatively scheduled for Wednesdays from 3:00 – 4:00 p.m.
Writer's Guild 
Creative writing club is responsible for producing Midlo's literary magazine, The Canary under the guidance of Ms. Jennifer Fischer. The club meets every other week after school on Wednesdays. 
Young Adult Book Club
Ms. Heather Murfee and Ms. Emily Evan's mission as club sponsors is to expand members' personal literary experience by reading and discussing works chosen by the students in a friendly and open atmosphere. The club provides a safe and welcoming environment for teens to develop a lifelong interest in and appreciation for reading and learning. Meetings are held on the last Friday of the month during MM zero.
Yoga Club 
The Midlo Yoga club, sponsored by Ms. Heather Murfee will practice common yoga postures while learning how this form of exercise can be used to manage stress, improve the mind-body connection and increase strength and flexibility. Meetings are each Wednesday morning at 7:15 a.m. before school.
Orchestra Club
Led by Mr. Taylor Fletcher, members are able to be a part of an orchestra and play fun music in concerts with friends outside of the school environment. Meetings every Tuesday from 3:05 – 4:05 p.m. in room 411.
Rock Climbing Club
If solving puzzles, getting stronger, having fun and reaching new heights represents a thrilling idea, then sponsors Mr. Donald Wade and Mr. Zachary Woolard encourage students to sign-up for the Rock Climbing Club. Meetings are primarily at Peak Experiences once a week, but the club hopes to host outdoor field trips as well.
For questions concerning how to join a club or to gather more information, please contact the appropriate sponsor.
Leave a Comment
About the Contributors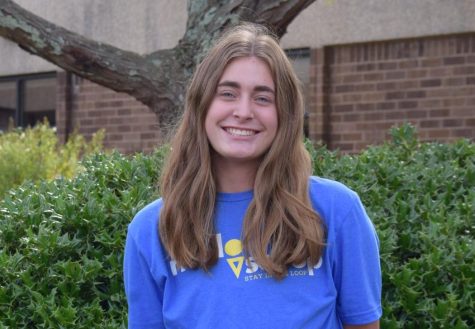 Caroline Kidd, News Writer
Caroline Kidd, Class of 2024

Caroline Kidd has been on the staff for three years and is a news writer. Outside of school she enjoys playing tennis and...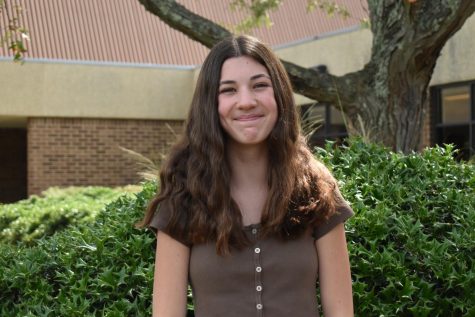 Leah Russo, Midlo Scoop Staff
Leah Russo, Class of 2024

Leah Russo is a sophomore who is spending her first year on staff writing a variety of articles, but mostly IB-related stories. ...