Putting Smiles on Little Faces
Homework Helpers, 2016-2017
On September 28, Homework Helpers tutors excitedly arrived, ready to begin the 2016-2017 tutoring year. Tutors, new and old, anxiously waited for the bus to drop off the children. The elementary school students came bounding off the bus toward their tutors with big smiles ready to begin. The students and tutors quickly gathered at their tables, excited to begin getting to know each other.
Each of the students received a large, white sheet of paper with a circle cut out in the center. The students filled the empty white space with colorful adjectives and drawings that best describe them. Molly Fletcher, a third-year tutor, said, "I love seeing what words they come up with to describe themselves, I feel like it is a great getting to know you activity."
The Homework Helpers program matches high school tutors with local elementary-aged children. This worthy program develops relationship-building skills, provides necessary support for children, and strengthens community ties. Currently seeking more male tutors, Homework Helpers applications are available in the main office at Midlothian High School.
About the Writer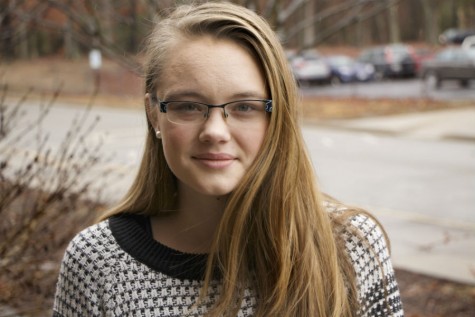 Emily Junkmann, Technology Editor
Emily Junkmann, Class of 2017