Seniors set the scene for their final year
One's senior year of high school marks a time of great change as students prepare plans for the future. However, divided physically during their junior year, the Class of 2022 found themselves eager to unite once again. With an in-person school year laying ahead of them, Senior Class Officers took it upon themselves to start what could become a new tradition for classes to follow. After pitching the idea of a Senior Sunrise to take place prior the first day of school when all students were to finally return to the building, the plan was set in motion. With high hopes for the months to come, seniors gathered early morning on Tuesday, August 24, 2021, to kick off the next chapter of their lives.
Spreading the word on social media, the Class of 2022's student leaders encouraged their classmates to join them at the F.W. Poates Stadium at 6:00 a.m. sharp. While most remained in their pajamas due to the early wake-up call, groups slowly made their way to the field with cozy blankets and caffeinated beverages in hand. With each new arrival, shouts of excitement echoed throughout the stands given that many individuals had not seen a majority of their classmates face-to-face in over a year. "The officers ultimately put together the event because it is a great way to celebrate the beginning of the end with the people you first walked into school with! Since most of the seniors have not been around each other in such a long time, we thought bringing friends together was a great way to start our last year here at Midlo," Senior Vice President Alex Walker said. 
After the initial greetings, groups settled down on the track and reminisced on their past years of high school while music filled the air. As the sun began to rise, classmates not only continued to reflect on their shared memories, such as historic pep rallies and dearly missed homecoming dances, but also expressed their excitement for the possibility of having the senior year that so many longed for. "It was super fun to see people before school and it made me realize how much I missed these types of normal interactions with my classmates," senior Abby Russo said. The up-beat atmosphere undoubtedly set the tone for the rest of the day as the Class of 2022 knew they were only hours away from returning to the halls of Midlo for one last ride all together again.
Leave a Comment
About the Contributors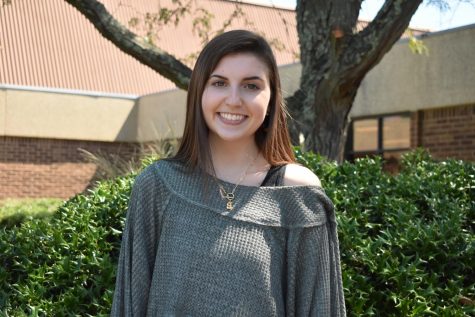 Bridget Tracy, Editor-in-Chief
Bridget Tracy, Editor-in-Chief, Class of 2022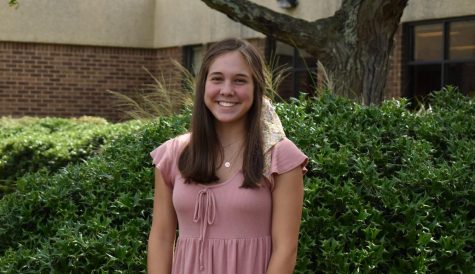 Lauren Cassano, Photo Editor
Lauren Cassano, Class of 2022