Martin and Weinhold run off to CNU
Seniors Chloe Martin and Millie Weinhold commit to Christopher Newport University
In seventh grade, seniors Chloe Martin and Millie Weinhold met in the cafeteria at Midlothian Middle School. Little did they know then that, as seniors, they would both sign to run Division 3 Cross Country and Track & Field at Christopher Newport University together starting in the fall of 2021. Over the past few years, the young athletes' friendship has grown, as well as their combined passion for the sport.
Martin began running in fourth grade when she participated in a color 5k with her dad. Her journey started as she "wanted to follow in the footsteps of [her] dad." As for Weinhold, she joined Midlothian's Girls Outdoor Track Team in ninth grade. She began her running career without thinking that she would come to enjoy it, but she shortly found that she had fallen in love with the sport as a whole.
Martin has been a part of the successful Girls Cross Country and Track & Field Varsity team since her freshman year. She has run in countless races with the team and even helped the girls finish as VHSL Class 5 State Runner-Up two years in a row. Weinhold has never run in a Cross Country race, but she has been a vital member of the Girls Outdoor Track team since her freshman year and the Girls Indoor Track team since sophomore year. Both girls raced the 4×800 at the 2021 VHSL Class 5 Indoor Track Meet to help the team secure a State Championship. Throughout their years spent together, Martin and Weinhold have been coached by Coach Stan Morgan, Coach Dan Ward, Coach David Benjamin and Coach Nick Davis, all of whom have made a significant impact in their careers and encouraged the two of them to want to run at the next level.
Martin is excited to attend CNU in the fall as it is a small and beautiful campus, finding that it "felt like home from the moment [she] toured." The coaches were "super sweet and welcoming," so she looks forward to racing the 1000 meter, 1500 meter and 800 meter run more often. Weinhold also loved the small environment as well as the coaches and her future teammates. She has enjoyed racing the 800 meter run, which she hopes to continue along with the 400 meter dash and the 1500 meter run.
Congratulations, Chloe and Millie!
Leave a Comment
About the Contributor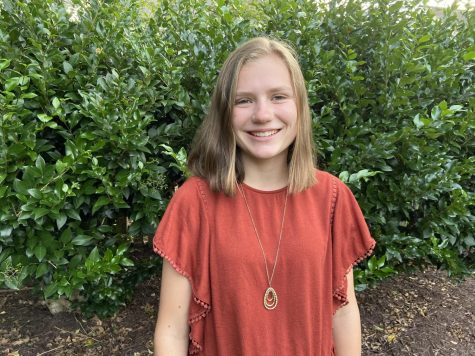 Nicole Quiram, Midlo Scoop Staff
Nicole Quiram, Class of 2022

Senior Nicole Quiram has been on Midlo Scoop's staff for two years now.  Although she isn't in the class, Quiram freelance...