Varsity softball and baseball honor Seniors
Softball and Baseball Senior Nights 2021
On Thursday, May 20, 2021, the varsity baseball and softball teams had their annual Senior Night at a home game against Manchester High School. Both Midlo teams won their games, with softball finishing with a 12-1 win, and baseball scoring a 6-0 victory. The teams honored their seniors with flowers and jerseys, along with a walk with their parents.
Midlo Softball Class of 2021:
Abbie Campbell plays shortstop and is attending James Madison University to major in health science. She will continue playing softball there. Her favorite thing about being on the team is "How well everyone gets along, it's like a second family."
Amanda Lanyon plays centerfield and is going to Randolph Macon to study business and will be part of the softball team. Her favorite memory is "Joining the team sophomore year because everyone was so welcoming."
Myanna Hinman will be attending East Georgia State College next year and be on their softball team.
Madison Salzman is a pitcher and psychology major going to Huntingdon College to play softball to continue her career. Her favorite moment from being on the team is "When we beat Hanover my freshman year and our coach left us there alone on the bus because he had a date."
Micky Haveman will go to Christopher Newport University and plans to play club softball there.
---
Midlo Baseball Class of 2021:
Carter Lovasz will be going to William & Mary in the fall and continue his baseball career on their team.
Ethan Smith will be attending the University of Lynchburg to continue playing baseball while majoring in accounting. His best memory is making states in his sophomore year.
Ben Covert is a pitcher going to Hampden Sydney College and will be playing baseball there. His favorite memory is "Dog pile after winning the Dinwiddie game."
Paul Broussard is also attending Hampden Sydney College and will be playing baseball.
Connor Schumann is a pitcher going to Old Dominion University to major in exercise science and will be playing baseball there. His favorite memory is "Beating Cosby."
Tahja Collins plays left field and is attending Old Dominion University next year to major in real estate and business, but will be playing football there. His favorite moment is "When we beat Cosby at their home field."
Tyler Proctor is going to Clemson in the fall.
Matt Soloman is a catcher attending Virginia Military Institution next year to major in business and economics. His favorite moment with the team, was his first high school hit. He says "It gave me an unbelievable feeling of accomplishment and belonging on the team."
Congratulations, seniors!
Leave a Comment
About the Contributors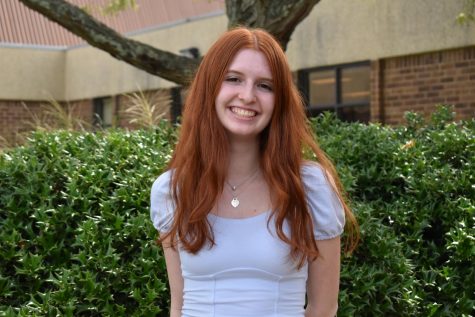 Quinn Downing, Editor-in-Chief
Quinn Downing, Editor-in-Chief, Class of 2023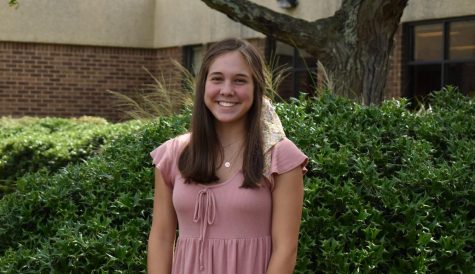 Lauren Cassano, Photo Editor
Lauren Cassano, Class of 2022