Message from Dr. Abel
Midlo Principal's Message: June 1, 2021
Greetings, Midlothian Community. This is your principal, Shawn Abel, with your weekly message. I hope everyone enjoyed their Memorial weekend, taking time to reflect upon the true meaning of the holiday. I was very proud of our sophomore officers as they had nearly 40 participants at their push-up challenge, which helped raise awareness to the many soldiers who struggle with PTSD on a regular basis.  
Volunteers Needed
Several underclassmen are organizing a school beautification day just before graduation, scheduled for Tuesday, June 8th right after school. We will meet by the stadium ticket booth, where we will pick up trash, do some painting, and more. Please click on the link below if you are interested and able to assist us on the 8th as we prepare to host our first graduation on site in decades. 🙂 https://docs.google.com/forms/d/1A_I1Izb28zl9PWNUTWkKdkx1zXWSKG9dOPddqJGnoKI/viewform?edit_requested=true
Attention Seniors!
Don't forget to visit our Senior Information Hub (or go to http://bit.ly/midlo21info) where you can find information related to our senior awards and scholarships ceremonies, as well as graduation announcements.
Graduation Info
All three graduation ceremonies are set for June 9, 2021, right here at our very own FW Poates Stadium.  Signups have closed. Please click here to read last Friday's message, which includes links and information related to graduation. Soon, we will share our updated website, including information related to graduation, awards and scholarship ceremonies, and more.
Awards Ceremonies
Our goal is to release the underclassmen awards ceremonies, which are virtual again this year, over the next few weeks. We'll begin with recognizing our juniors and plan to share that video later this week. Be on the lookout for it.
Summer School Information
Please click on the link provided to learn more about summer school options. There are some important deadlines so please be sure to check out this brief slideshow if you plan to take a summer course for any reason. http://bit.ly/MidloSS2021 
Chromebook Support
Summer Learning Chromebooks repairs and replacements will follow the approach used during the second semester of the school year. Parents will use the Chromebook support website to submit an online request for Chromebook support. Click here or follow the Chromebook Support link on our school's website. Support includes repair/replacement and assignment for students without Chromebooks. Parents indicate whether their student is in-person or virtual. Replacement Chromebooks will be picked-up and delivered Monday through Thursday to the summer school offices by ESI and TSA staff. Students attending in-person will have Chromebooks exchanged in class, while parents of virtual students will exchange devices in the summer school offices. Midlothian HS is not hosting summer school, so parents and students are encouraged to return Chromebooks in need of repair to the nearest summer school site – Monacan HS.  
Summer Reading
The Midlothian Library is excited to kick off Summer Reading. Go for it Midlo and "Unleash Your Creativity with Summer Reading!"  Click here to visit the site.
PTSO Alert
The PTSO is seeking volunteers for the 2021-22 school year.  Please visit our Sign Up Genius to get involved. https://www.signupgenius.com/go/10C0C4CAEAD2CABFDC70-volunteers
Athletic Information
CCPS/Midlothian HS and VCU are partnering to host multiple 2021-22 Physical Events at various locations and dates. Help your student athlete to obtain their required physical early so they don't have to worry about it next year. Click on this flyer to learn all the details. Proceeds from the event go toward athletic supplies. Please have pages 1-2, 4 of the updated  VHSL Physical form completed before you enter. The closest event to Midlo HS will be at Monacan HS, on Tuesday June 15, 2021, from 3:00pm-5:30pm. Please arrive no later than 5:00pm. Region 5B Spring Sports Playoffs will begin on June 11th (Lacrosse) and June 12th (Baseball, Softball, Soccer and Outdoor Track). Times TBD. Athletic Game Changes and Postponements: As we have had a few schedule changes, please be sure to check with the coaches for each for the most updated information.
Medication Pickup
Medications that were provided to the school clinic for your child must be picked up by the student's parent/guardian. Medications must be available for your student's use through the last day of school, which is June 17. From June 21-22, all remaining student medications, including over-the-counter medications, must be picked up at the school during normal school hours (8:00am – 4:00pm). To pick up your student's medications, please come to the school office and ask a staff member for assistance. Please be patient to assure all medications belonging to your student are returned to you. After 4 p.m on June 22, all remaining medications will be packed and turned over to the Chesterfield County Police Department for proper disposal. Once medications are packed for police collection, they cannot be retrieved, therefore it is important you pick up medications on time. There can be no late pickups permitted, and no medications can be stored at the school during the summer. All medications must be picked up even if your student will attend summer school. Parents of summer school students will need to provide medication for your student to the summer school coordinator at the site your child will be attending. Please contact your child's school nurse to request a copy of the medication order for all medications being administered during summer school. Additionally, student medication must be provided to the clinic at the beginning of the 2021-22 school year as needed.
Schedule
June 8 – School Beautification Day (see above for details)
June 9 – Graduation Ceremonies – Click here for details
June 17 – Last day of the 4th nine-week marking period
June 18 – Student and Staff Holiday – No School
Thank you for your ongoing support and incredible flexibility. And as always, Go Midlo! 
Previously shared information
I know that the CDC and Governor have provided several updates over the past week. Please note that the new state directive still requires that students, faculty, staff, and visitors wear a mask while on school property, even if fully vaccinated, due to the low vaccination rates among children. In addition, Chesterfield County Public Schools continues to ask families to ensure that students perform a daily self-assessment of their health status before leaving for school each day.
Planning ahead – 2021-22 school year
As communicated previously by CCPS, students will be required to attend high school regularly next year. If a student has a desire not to attend high school next year – full-time / in-person, then they are opting to enroll in the school division's CCPSOnline program. CCPSOnline is the virtual option for high school students during the 21-22 school year. The CCPSOnline program provides families of middle and high school students with a flexible alternative to the traditional school setting. Courses are taught by teachers licensed in the content areas. Students have opportunities to interact with the teacher and peers throughout the course, but do not follow a daily bell schedule. Courses are delivered and communication occurs within the Canvas learning management system. Students can interact with the course and course content anytime, anywhere. For additional information or to register, please visit https://mychesterfieldschools.com/ccpsonline/. Please contact your school counselor if you have any questions. Students, you can contact your counselor using Canvas Messaging. Parents, you can email your student's school counselor. Click here to see our assigned list of school counselors. Click on the Information flyer below to learn more about the school division's PACE program. Rising seniors who are interested in finishing high school early may enroll in classes through PACE. Informational Flyer. Also, click on the link below if you are interested in learning more about the CCPS Summer Learning Summer Programs 2021 Pace?  What's this Pace program you speak of? Midlothian HS and CCPS will start registering students who are interested in doing what we are now calling "Early Completion" through PACE this Spring. This is for those students who are interested in completing their final graduation requirements by the end of the first semester of the school year. Technically your graduation date remains in June, but they are able to complete requirements and receive a transcript to move on to their post-secondary plans immediately. Students will be able to start their PACE courses at the beginning of the school year and finish by January 2022. For more information or to register for PACE, click on the links below.
PACE SY 2021-2022 Application Form
Leave a Comment
About the Writers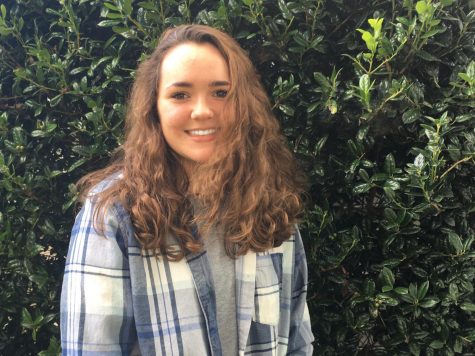 Callen Ziegler, Midlo Scoop Staff
Callen Ziegler, Class of 2023