Varsity soccer celebrates the end of a season
Boys Varsity Soccer Senior Night 2021
As we begin to close the book on the 2021 school year, the senior class begins to check out of high school, and check into college.  Amid the chaos this year, the boys varsity soccer team assembled for one final game. On the warm evening of Friday, June 4, varsity soccer warmed up and hit the field for their last game at Senior Night. The game didn't go directly as planned, leaving Midlo defeated, one goal to none. This year's boys varsity soccer team consisted of eleven graduating seniors: Justin Varela, Chad Sims, Hunter Stanek, Graham Wright, Cesar Acosta, Zach Vanderslice, Fernando Sierra Beltran, Tyler Asbell, Matthew Hunter, Matthew Burger, and Jackson Roberts. 
Senior Boys Soccer 2021:
Chad Sims has only been on varsity for one year, and has played as midfield. He will be attending VCU, where he will study pre-med. "My favorite moment was the first game of the season when we beat Monacan five to one," Sims said. "I will miss seeing my teammates and being a part of this program.  I just moved here and the soccer program really helped me make friends and enjoy my last year of high school."
Hunter Stanek has spent two years on varsity, playing midfield.  He sees his future at the University of Michigan, where he will study math.  One of his favorite memories from the team was "the vibe on senior night in gold jerseys. I will really miss all of my teammates.  Couldn't have asked for a better group of guys."
Graham Wright has been on varsity for three years, playing defense most of the time. For college, Wright will be attending James Madison University where he will major in finance. His favorite memory is "Destroying everyone in soccer tennis."
Cesar Acosta has been on varsity for three years now, spending his time as midfielder. He will continue his sports career at Lynchburg University where he will study exercise physiology. His favorite memory from the team is winning regional when he was a freshman. "I'll miss the relationships I had with every one of the players and coaches." 
Fernando Sierra Beltran has been on varsity for one year. "After graduation, I want to continue with my soccer career, but also want to study physiotherapy." Currently, he is undecided as to where he will attend college. "My favorite moment was the first practice on the varsity soccer team because it was my first time on the team. I look forward to making more memories with my team next year and continuing my education under amazing teachers."
Tyler Asbell has been on varsity soccer for one year, playing in midfield. He will be moving on to John Tyler Community College where he will study business administration. Asbell recalls that his favorite memory is "laughing at all the weird and dumb things my teammates say. I will miss the brotherhood we have as a team."
Matthew Hunter has been part of the varsity family for just one year and has played in midfield. He will be attending the University of Virginia. He is currently undecided about a major but has been considering business, psychology, or neuroscience. "I'll miss just being together and hanging out. Competing with each other, practice, and having fun on the field. The best memo ry is probably beating Monacan at home on opening night."
Matthew Burger has been on varsity, playing goalkeeper. He will be attending James Madison University where he plans on studying computer information systems and data analytics. "I enjoyed winning a regional championship as a freshman, and one thing I'll miss is all the energy from the supporters."
Jackson Roberts has been defending goals as goalkeeper on varsity for two years now. He plans to attend Christopher Newport University, where he will major in biology. His favorite memory is "Getting brought up to varsity for the playoffs in sophomore year."   
Justin Varela is also on defense and will be attending Hampden-Sydney College.
Zach Vanderslice was on varsity this year and has spent his time in defense. He will be attending the University of Tennessee.
Congratulations, seniors!
Leave a Comment
About the Contributors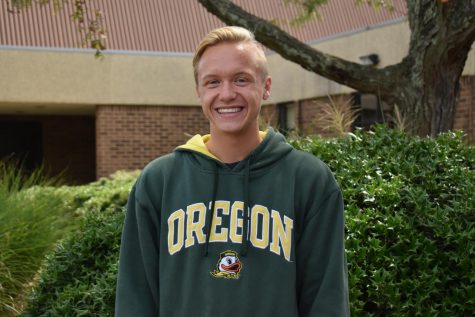 Kyle Reeder, Associate Editor
Kyle Reeder, Associate Editor, Class of 2023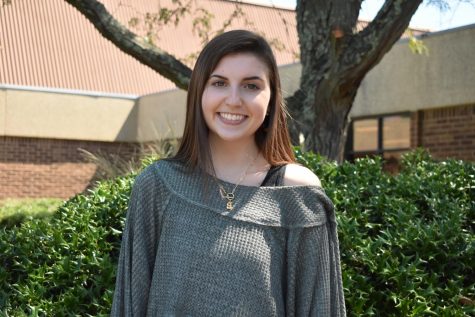 Bridget Tracy, Editor-in-Chief
Bridget Tracy, Editor-in-Chief, Class of 2022