Show Choir set sail on the adventure of a lifetime, performing A Pirate's Life For Me
City Lights named Grand Champions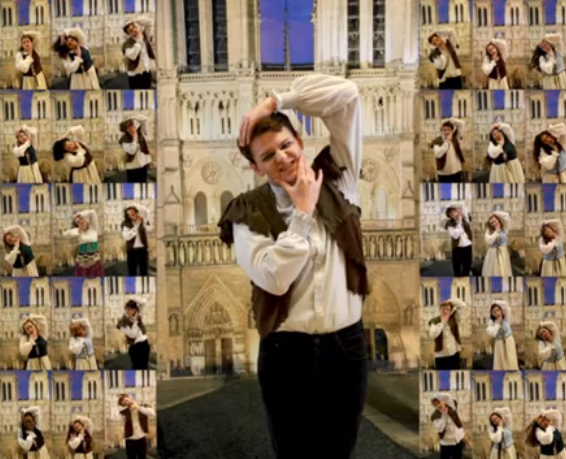 Amongst the deepest of oceans, and the bluest of seas, City Lights, Midlo's all-girls Show Choir group, takes their turn in the spotlight to perform jaw-dropping performances with eloquently sung songs and thrilling dances.  Every year, the group comes together and decides on the show's theme and storyline.  However, with all of the chaos surrounding this year, City Lights was forced to perform their show virtually. With almost no time to spare, the group battened down their hatches, and began planning their award-winning performance: A Pirate's Life For Me.
Amidst the planning process, two talented show captains were elected to direct and plan the pirate-themed show; junior Elizabeth Wilson and senior Kayla Hebb.  However, planning this show in a virtual environment proved challenging.  Some students pointed out that adapting to virtual conferencing apps such as Google Meet and Zoom were hard to manage, but could quickly be overcome with a little teamwork. "Learning the choreography virtually over Zoom was kind of hard, but once we went back to in-person rehearsals in late October, it was easier to get things down. Learning the music virtually was pretty tough too. Usually, when learning music it's important, and good, to hear others around you, but since we couldn't do that this year, it was difficult," junior Bailey Miller said. 
Deciding on a pirate-themed show this year, the City Lights performance consisted of several sea-themed songs, such as Come Sail Away, There Once was a Pirate, Victorious, Treasure, Sailing and A Pirate's Life.  Alongside the several musical hits, viewers are able to watch the tales of the mysterious pirate life as pirates come across loads of rich treasure. "It's more of a rhythm I guess you would say.  More loose dancing kinda like waves representing the ocean which relates to pirates.  It's kind of a stretch to be honest, but in our virtual video we had pirate flags behind us helping our theme come to life," sophomore Livy Hughes said.
In a normal year, when students would be in the building, City Lights would be practicing their show for countless hours, perfecting every note and dance move.  This year represented a challenge for most, but City Lights was able to work diligently over Google Meet and Zoom where they recorded their show and, when the time came to perform in-person, they were more than ready. "This year we pre-recorded all of our vocals and hired a professional to mix it together. When we were ready to film our final videos for our show, Mr. Finn put up a background and set up lights for us to film," sophomore Caroline Gabrill said.
Lights, camera, and record! The time had finally come for City Lights to put their efforts into action. Participating with other schools in the county, the musical group logged into Google Meet to finally perform their masterpiece in front of others.  The show lasted about fifteen minutes in total.  Being part of the county competition, the show was carefully judged and reviewed.  About a week later, jaw-dropping news hit the team as they were named Grand Champion for Powhatan's Virtual Show Choir Competition.  All the hours of practicing had finally paid off.  City Lights is now proud to share the show with the public, allowing anyone interested in viewing can now access it through Google Meet by using the code MHSCHORUS.
Congratulations, City Lights!
Leave a Comment
About the Contributor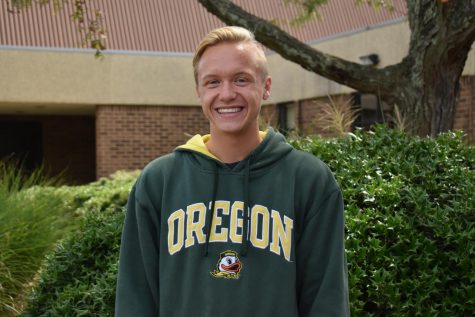 Kyle Reeder, Associate Editor
Kyle Reeder, Associate Editor, Class of 2023