Salzman's softball career continues at Huntingdon
Senior Madison Salzam commits to Huntingdon College
Possessing a deep passion for the game of softball since the first grade, senior Madison Salzman knew she wanted to continue her journey on the field after high school. Finalizing her decision on Wednesday, April 14, 2021, Salzman signed to Huntingdon College in Montgomery, Alabama where she will further her athletic and academic career at the Division 3 level. From her time on various travel teams to five years of playing for Midlo, the ten years' worth of dedication has undoubtedly prepared Salzman for the next chapter of her life.
Over the years, Salzman has served as a long-standing member of the Midlo Softball team. She joined the junior varsity team while still in middle school and then claimed a spot on varsity during all four years of high school. Having experience in the positions of catcher, outfield and second, Salzman has proven herself as a multifaceted player throughout the seasons. However, the accomplished athlete has also showcased immense commitment to the game off the field as well. By displaying refined time-management capabilities and thorough planning, Salzman puts herself in a position to solely focus on the sport when it comes to each practice and game without distraction.
Salzman's time at Midlo has represented a valuable training ground for her, providing countless opportunities to build on her skills and become a strong leader. As a returning player, she has been able to build important relationships with her teammates and coaches alike. "Some of my best friends have come from this team. I'm still friends with girls who have already graduated and I know that I'll be friends with some of the current girls for a long time," Salzman said.
When making her collegiate choice, Salzman chose Huntingdon "mainly because of all the coaches and girls on the team. Since I am going away for school, they were able to make it feel like home. The whole environment was really welcoming." During her time at Huntingdon, she plans on majoring in psychology and minoring in criminal justice. Given her willingness to put in the effort to balance her athletics and academics, Salzman undoubtedly has chosen the right place where she can continue to achieve success.
Congratulations, Madison!
About the Contributors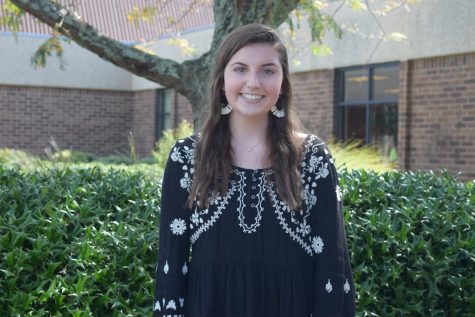 Bridget Tracy, Copy Editor
Bridget Tracy, Copy Editor, Class of 2022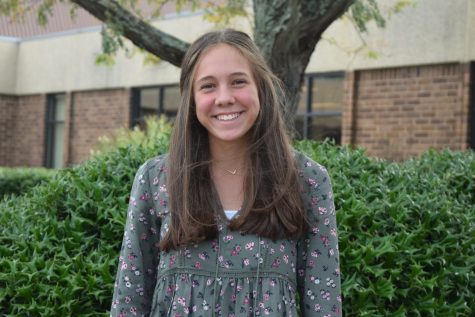 Lauren Cassano, Midlo Scoop Staff
Lauren Cassano, Class of 2022