NCAA tournament teams continue to shock the country
During the month of March, the world of sports hosts the 81st NCAA Tournament otherwise known as March Madness. Most fanatics and basketball enthusiasts would agree the term madness has been appropriately used when describing the outcomes of this year's tournament games. Fans all over the country have felt the shock, excitement and disappointment thus far into the 2021 NCAA Tournament.
Upsets are a major part of the tournament each year, and this year was certainly no different. Out of the almost 15 million who completed a bracket, only 4.25% of participants predicted the win of Oral Roberts University. Located in Tulsa, Oklahoma the team beat Ohio State University, a fan favorite, from the Big 10, that usually goes far. Ohio State was the first of the nine participating teams from the Big 10 to say goodbye to the quarantine "bubble." Other exits from the Big 10 include two seed Iowa in the second round, and four seed Purdue in the first round. These teams certainly were not the only ones to present disappointing exits. Other teams including defending champions UVA, South Eastern Conference teams Alabama, Florida, and Tennessee all left earlier than expected. In addition, one seed Illinois, one of the favorites to win it all, lost in the second round.  
Each year, many sports analysts host "bracketology" programs, to help millions around the country finalize their brackets. This year was no different, except, they were all wrong. Multiple teams, with projections over 75% to win, were knocked out in the first or second rounds, ultimately destroying millions of brackets.  After just the first day of round one, fewer than 150 perfect brackets remained, and after the second day of round one, no perfect brackets remained. The biggest bracket busters came from the losses of Ohio State, Iowa, and Illinois along with teams expected to find themselves in the opposite situation, and exit early, including Oral Roberts, Oregon State, UCLA, and Loyola Chicago.
Both Final Four games will be played on Saturday, April 3, between 2 Houston and 1 Baylor at 5:14 p.m., and 11 UCLA and 1 Gonzaga at 8:34 p.m.  The winners from each game will then face each other in the National Championship game, played at Lucas Oil Stadium in Indianapolis, Indiana, on Monday, April 5 at 9:00 p.m. Games will be streamed on many online platforms, such as the ESPN app, as well as the national television channel, CBS.  For more information, visit, ESPN, NCAA.
About the Writer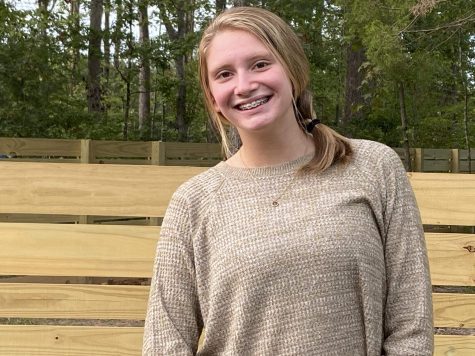 Reagan McAdams, Midlo Scoop Staff
Reagan McAdams, Class of 2023