Lockdown: One Year Later
On March 12th, 2020, the definition of "normal" changed forever. Chesterfield County Public Schools sent out a message that officially introduced the first school closure due to the COVID-19 pandemic. Originally closing for the subsequent Friday, this one-day closure quickly went from one day, to two weeks, to an entire year. Midlothian students reflect on the closure at the one-year anniversary of a year of virtual life.
Isolation for health reasons has been a universal experience for a lot of students. "I've had to move back and forth from my house and my grandparent's house due to my dad having to go back in-person for reopenings," said freshman Miranda Wilson, daughter of Mr. Jim Wilson, adding "I've also had to be almost completely isolated from friends and extended family physically due to health issues with my mom." Wilson is not alone in her experiences, as most people take serious precautions to ensure the safety of their family and friends. "I took for granted the fun small moments in class, like laughing and talking with friends. I also took for granted how fun being in a group in class and lunch," freshman Elizabeth Maahs said.
While the isolation has been hard for people, some people have also had positive experiences in lockdown. "COVID has given me the opportunity to move and meet new people.  I have become more of an extrovert and made many new friends," sophomore Scarlett South said. Freshman Adysin Zang reflects on how the pandemic has positively changed her organizational skills "I have changed quite a lot by becoming better at managing my time," Zang said. Even though this pandemic has been long, people have found ways to improve themselves and make friends.
Overall, this pandemic has changed how students have taken on life. With both positive and negative changes, everyone has a glimmer of hope for the future and, by next year, hopefully, a return to normal life.
About the Writer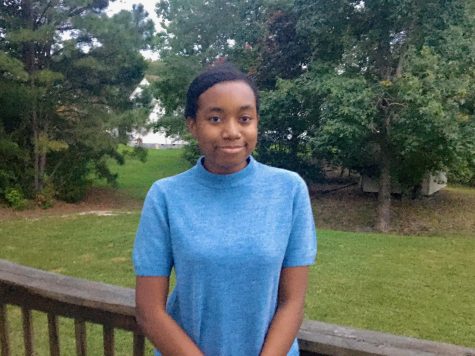 Camryn Turner, Midlo Scoop Staff
Camryn Turner, Midlo Scoop Staff, Class of 2023