Students return to the classroom, again
After one week of in-person learning, many students have developed polarized opinions, with some opting to remain as an in-person learner and some transitioning back to virtual learning. As some students entered the building for their first, or last, year of high school, they were met with spaced-out desks, sanitizing stations and one-way hallways. Senior Molly Jarvis said, "School has done a great job ensuring the proper rules. Although it gets crowded in the hallways sometimes, the guided one-way hallways were a great idea. Teachers are doing very well in handling the virtual and in-person students at the same time. The policies are great, it's the kind of something I wanted to see before I felt safe coming back."
This time, most of the students decided to stay virtual and opted for staying home. "I decided to stay virtual because I believe this is the safest option for as long as everybody gets vaccinated," senior Joshua Brown said.
Still, even with the low number of people in attendance, many are happy to be interacting with people again. Junior Claire Harvel couldn't be happier to be back in school. "I am very thankful to be back. I am thrilled to see my friends and I think this return to in-person schedule is better than hybrid. I plan on staying for the rest of the year as long as everything goes right," Harvel said.
The feeling of risk is diminished by strict mask and social distancing policies, dictating that masks must remain on at all times and desks in classes must be six feet apart. The only exception to the mask rule is at lunch where, while still seated six feet apart, students may remove their masks to eat. Unfortunately, the social distancing totally changes the vibe in the cafeteria. Once a time for socializing and relaxing, lunch has become primarily a silent time exclusively focused on eating. Everyone must eat at the same time and be silent, pulling their mask down momentarily only to eat or drink. It bears almost no similarity to school lunches of the past, with many students feeling that it detracts from the social experience of returning to school.
While reflecting on her first week of school experience, freshman Elisabeth Riley said, "I think lunches are fine. Even with the protocols, lunch has allowed for personal interaction with others."
Despite the school being less crowded than expected and students still having to use a computer like at home, some students found that in-person learning was noticeably more beneficial than virtual learning. Students discovered that being in a classroom setting allowed for better concentration and focus. For freshman Carter Fetty, the in-person learning environment is working great for him. "Being in the classroom helps me focus better. It keeps the phones, television and other distractions away from me. I study better because I also know that someone is watching me," Fetty said. 
Other students have commented on the COVID-19 protocols. "Wearing a mask every single day is quite a hassle. My face gets quite annoyed by the end of the day, but I am getting used to it as this is the only way at the moment to keep myself and others safe," senior Ryan Price said.
For many, the system feels imperfect, but the hope is that as the year goes on, the pandemic will be mitigated and we all can get closer to normalcy once again. With COVID-19 limiting social interaction, students and teachers looked forward to the chance to safely see and talk to classmates. While welcoming back her students, Ms. Regina Warriner said, "It was a pleasure seeing my students in person.  There is positive energy in the building.  Although keeping up with virtual and in-person has been quite challenging, we are getting used to it."
Leave a Comment
About the Contributors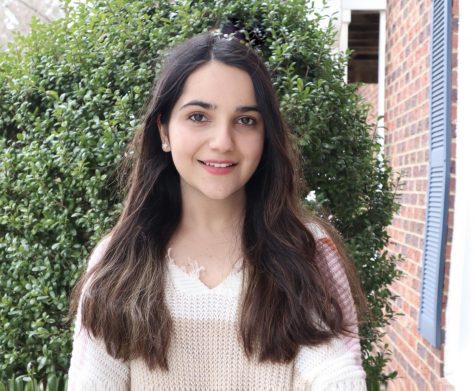 Mannal Javeed, Midlo Scoop Staff
Mannal Javeed, Class of 2021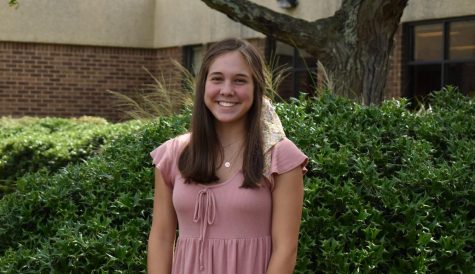 Lauren Cassano, Photo Editor
Lauren Cassano, Class of 2022