TikTok trends diversify Midlo students music tastes
For the majority of teenagers across the United States, music represents a highly personal topic. Some classify the subject alongside the likes of politics or religion. For others, it is a simple escape from a world riddled with corruption, disease, and toxicity. The very fact that someone's mind may not register with the melodies of Ed Sheeran, Olivia Rodrigo or Justin Timberlake can strike a nerve within the deepest of music-lovers. As for the social media app TikTok, the creative minds and biggest influencers behind the most viewed videos include a vast set of soundtracks in their content, setting the trends for success. Some can be funny quotes or snips from popular movies, but the majority of the sounds displayed are edits of popular music, both old and new. This includes remixes, classic tunes, live performance audios and extremely diverse genres that some may have never heard before. As a result, students who frequent the platform are introduced to new artists and continuously expanding their musical knowledge. With the trends of songs such as Just The Two Of Us by Bill Withers and Grover Washington Jr., Drivers License by Olivia Rodrigo or Put Your Records On by Corinne Bailey Rae, TikTok holds the power to effectively change the culture of music as we know it.
In today's climate, music has more of a metaphorical place in a high school student's life than one may realize. Especially for those learning virtually, the repetition of a constant and recycled schedule could be equated to the tempo of a bass or chord progression of a piano. This is why many students believe listening to music helps them to focus while working on various assignments. "I do almost all of my school work with a song on in the background. It absolutely helps me focus on getting my assignments done but it has to be a quieter song," freshman Ava Lawrence said. Genre preferences themselves vary by student, but TikTok has made it available for teens to explore the possibilities of all different kinds of music. "At the beginning of quarantine I only listened to two or three genres, but now I listen to anything with a solid melody," sophomore Caden Cibellis said in regards to how his music taste has evolved since he first began to use TikTok.
Undoubtedly TikTok has influenced many parts of current pop culture now that it is starting to promote classic songs back to a trending status, giving way to a number of students becoming educated on different styles of music. With this in mind, TikTok and other platforms of its kind could possibly change music culture for the better, as it could lead to creators producing sub-genres inspired by the latest trends and provide another source of unity for people to bond over during these trying times.
About the Contributor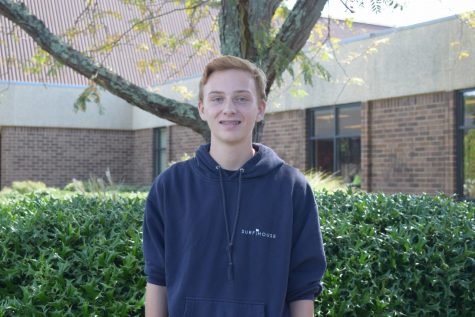 James Galloway, Midlo Scoop Staff
James Galloway, Class of 2023