Senioritis creeps in on Midlo seniors
The Class of 2021 experiences cases of senioritis.
The Class of 2021 holds some of the brightest bulbs at Midlo. Throughout their four years in high school, these students have worked especially hard, taking on a record number of advanced level classes and securing some of the highest GPAs. These exemplary stats speak to their motivation as a class and their drive to secure success for their next chapter in life. However, in the midst of COVID-19 and the aftermath of early college acceptances, the senior class has been experiencing a dramatic drop in motivation to do schoolwork, known commonly as "senioritis." Senioritis is a state of mind that happens in the last year of high school, where students feel less inclined to get their work done because they are so close to being done with high school. This year, the blend of virtual learning and the original causes such as college acceptances and fatigue contribute to more extreme cases of senioritis.
Due to the pandemic, the absence of senior activities such as fall football games, school dances, wearing togas with crowns and winning the spirit stick, has drained much excitement out of student life for seniors. Connected through only a screen at home, relationships are lost in the process, and seniors are missing some of their last moments with school friends and beloved teachers. Chloe Martin enjoys the memories that come along with high school, however, she feels "it's hard to continue to do work when all the positives about school don't exist, including senior privileges and prom. We are just endlessly working at home." 
As the second semester kicks off and spring nears, the anticipated college acceptance letters arrive. Students now are able to anticipate what their future holds for them and worry less about maintaining their grades and stats. With the peace of mind that college acceptances bring, some seniors find less meaning in their school work. "I'm already accepted by a college, so I'm getting to a point where work is difficult, and it makes me care less," Henry Hagen said.  Brooke Georgel, who committed to James Madison University early action, faces this issue as well. "Yes, I definitely have senioritis, I have two reasons. Since I put my deposit down for college I just don't want to do anything anymore because it feels like I'm already done with high school and also now that the weather is getting warmer, I just want to be outside and not inside doing homework," Georgel said.
COVID-19 adds another layer of complexity to the senioritis epidemic. Riley Martin, who committed to the University of Virginia felt that "being online makes it much harder to stay motivated this year, especially because I've already been accepted into college and am so close to being finished with high school. I definitely think online school is making senioritis worse." The virtual setting of school does not allow for face-to-face connections between teachers and their students. The ability to turn off cameras leaves students and teachers disconnected. Conversations flow more naturally in person, without the need for muting and unmuting, internet connection failures, and technological glitches. This creates a feeling of disconnection, and many feel that they haven't built a personal relationship with their teachers, leading some to see their school work as optional or unimportant. Elaborating on how the virtual setting contributes to her senioritis, Rand Qasem says, "I honestly want to finish school already. Virtual school isn't fun and it's really exhausting. I feel my senior year got ruined." 
Although many experience this phenomenon, some students feel that they are still productive in the online environment, even after college acceptance.  "I have the mentality of senioritis in the sense that I'm sick of doing the same type of work that I've been seeing for four years straight. However, I am also enjoying these last few months of high schools because I know it's only uphill from here," Bridget Millacci said.  Ian Johnson agreed that  "although I am tired, I don't have senioritis." While the virtual setting contributes to senioritis for many, some find it easier to stay on top of their senior courses online. "Because of virtual learning, it makes me feel like deadlines are more lenient. This helps because with my busy schedule, being able to do them when I can helps me do better work and has been nice," Diana Wesolosky said.
Although some students in the Class of 2021 are facing senioritis, they still have bright futures ahead. As students have the option to attend in-person school on March 9, 2021, seniors hope to gain the connections they missed out on in the beginning of the school year and continue to look forward to the next chapter of their life.
Leave a Comment
About the Contributors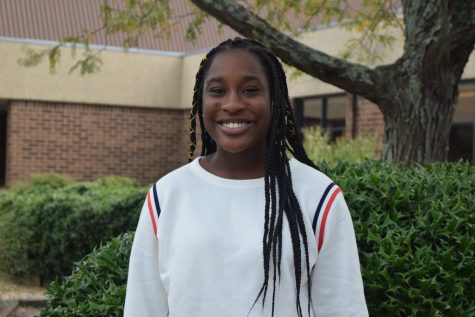 Zinzi Symister, Copy Editor
Zinzi Symister, Copy Editor, Class of 2021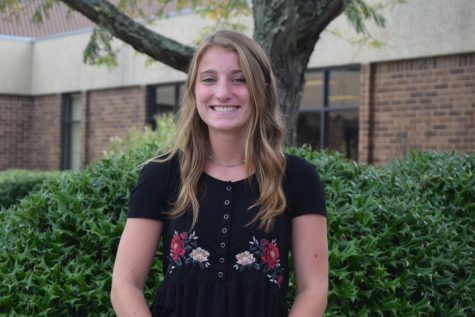 Maddie Burke, Editor-in-Chief
Maddie Burke, Editor-in-Chief, Class of 2021