Midlo embraces Black History Month
February, nationally recognized as Black History Month, is a time when we highlight the accomplishments of African Americans. In the current virtual setting, educators came together to find creative ways to make this year's Black History Month informative and impactful. The 2021 Black History Month Committee consists of Ms. Loretta Speller, Ms. Kismaya Sapp, Mr. Darnell Erby, Ms. Jamila Mack, Ms.Cammie Bennett, Mr. Bryan Vannoy, Mr.Wayne Parrott, Ms. Shea Collins, and Ms.Heather Murfee.
The Midlo Black History Month page provides students and teachers with the knowledge, tools, and insight needed to understand the significance of this month. Themed days are featured throughout the entire month: Monday (Spotlight on Black Business), Tuesday (Trivia Questions based on Black History), Wednesday (Spotlight on HBCUs), Thursday (Arts and Culture), Friday (Meaning of BHM). 
The Midlo librarians put together a compilation of works for students to read. Midlo Library's Focus on Black Literature is a website where students can find works by African American authors about the Black experience. One of Ms. Murfee's favorites is "For Every One by Jason Reynolds. It's a tiny poetry book packed with wisdom and encouragement." Alongside the literature site, the librarians facilitate the weekly trivia questions. These questions allow students to use prior knowledge for a chance to win a prize. One winner is selected each week.
Introduced at the end of the first semester, the Midlo Student Union, a program created to connect students in the virtual world, will host a Black History Poetry Slam on February 19. All students are invited to attend and share their poetry pieces. 
Virginia is home to five Historically Black Colleges and Universities (HBCU): Virginia State Union, Hampton University, Norfolk State University, Virginia Union University, and Virginia University of Lynchburg. Ms. Speller, a graduate of VSU states, "My social, cultural and emotional development was just as important as my academic development. Attending an HBCU allowed all of those areas to be nurtured." On February 20, Alfred Baptist Church will host an HBCU Festival virtually, and students are encouraged to register.
As the school year continues, Ms. Collins hopes that students realize " That it's not just a month! Let's be intentional about making change and creating awareness for diversity needs and opportunities." For more information on Black History Month check out Virtual Learning Hub.
Leave a Comment
About the Contributor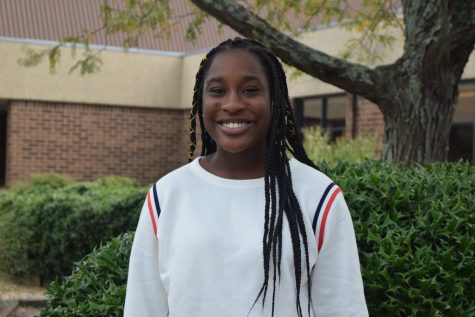 Zinzi Symister, Copy Editor
Zinzi Symister, Copy Editor, Class of 2021