School board approves plan for returning to in-person instruction
February 9, 2021 school board meeting
The Chesterfield County School Board met on February 9, 2021, to vote whether or not they should follow superintendent Dr. Mervin Daugherty's proposal of returning to in-person learning five days a week. The School Board made the unanimous decision to open middle and high school back up to students starting March 9, 2021. The widely-debated topic of returning to in-person learning for secondary schools has been a heated discussion among families of Chesterfield County since the shutdown of hybrid learning in November 2020. 
The decision was preceded by the CCPS public budget hearings and awards of recognition for exemplary staff, after which the board opened up to public comments about the agenda. Ten Chesterfield County teachers, parents, and residents had three minutes to voice their opinions about the return to learn. Some speakers presented concerns that returning to in-person learning would put student and faculty health at risk. Others advocated for the return to in-person learning, stressing the importance of face-to-face instruction and prioritizing students' mental health. 
The CCPS Coordinator of Student Health, Nick Oyler, then presented a plan outlining the details of an in-person return to learning. The board members who represent the Matoaca (Ryan Harter), Midlothian (Kathryn Haines), Dale (Debbie Bailey), Clover Hill (Dorothy Heffron), and Bermuda (Ann Coker) districts listened intently. They then asked questions about the vaccination process for secondary teachers, required PPE for students and faculty, and new social distancing protocols. This return will follow the new asynchronous day on March 8 so teachers can finalize their classrooms. 
Students and their families have the opportunity to choose in-person learning or to remain virtual, but the decision will be binding for the remainder of the academic year. Families have been asked to submit this form with their decision by 4 p.m. on Wednesday, February 17. Those who return to in-person learning must adhere to safety guidelines that include social distancing and mask-wearing while in school, and face shields if within six feet of others. Double masking has been recommended for all who wish to attend school.
Watch the full school board meeting or learn about double masking from the CDC.
About the Contributors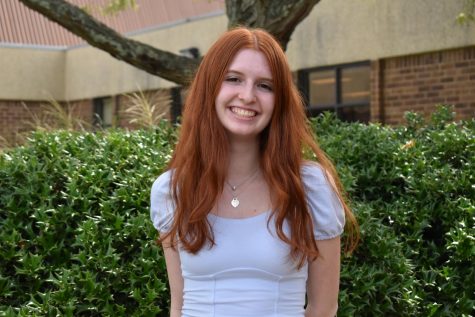 Quinn Downing, Editor-in-Chief
Quinn Downing, Editor-in-Chief, Class of 2023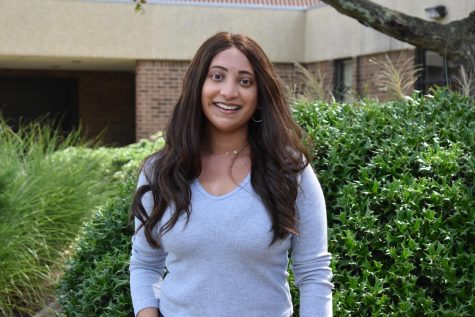 Nalia Nugara, Associate Editor
Nalia Nugara, Associate Editor, Class of 2023