Influential talk show host, Larry King, passes away
Talk show host Larry King passed away on January 23, 2021, leaving fans across the country heartbroken. King had suffered from many health problems over the years including multiple heart attacks and lung cancer from which he was able to recover. In late December of 2020, King contracted COVID-19, leaving his body in a vulnerable state after recovery. King soon after contracted sepsis, a fatal infection that often leads to tissue damage and organ failure, which he died from. He passed away at Cedars-Sinai Medical Center in Los Angeles.
Following his death, King's legacy as a famous talk show host lives on. He was well-known for his show Larry King Live, which he hosted from 1985 to 2010. On the show he interviewed many famous celebrities and political figures. Larry King also hosted The Larry King Show, Larry King Now, and PoliticKING. In his free time, he also wrote books, his most famous being his autobiography, My Remarkable Journey. Although while he was mainly known for his shows, he was also in several famous movies such as Shrek, the Bee Movie and the 1984 Ghostbusters. He received the News & Documentary Emmy Award for his remarkable work on screen. 
On top of his accomplishments as a journalist, author and talk show host, King also founded the Larry King Cardiac Foundation. Because of his memorable work and charitable contributions, King has earned the dedication of his fans that will ensure that he remains in their hearts and minds for years to come. King's death speaks to the heartbreaking nature of the COVID-19 pandemic as individuals face fatal disease in a time of quarantine. 
About the Writer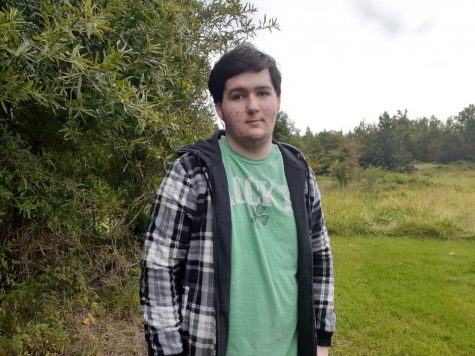 John Simpson, Midlo Scoop Staff
John Simpson, Class of 2023