Midlo introduces new social science electives
Spotlight on the African American and Women's History course

In the 2021-2022 school year, Midlo will introduce a plethora of new classes. African American Studies and Women's History will join the list of electives offered to students. Midlo aims to keep up with the fast-paced world that is the 21st Century, and better equip students with knowledge needed to prosper in the real world. In the fall, African American Studies and Women's History will be taught by Ms. Cammie Bennet and Ms. Erin Dinsmore, respectively. The new social science electives will be available for students in grades 10 through 12. 
How did these class ideas emerge?
It is a response to the wants and needs of Midlothian students.  They wanted an opportunity to have more diverse perspectives offered in history. In addition, the diversification of the SOLs in history provided a perfect opportunity to start the conversation at the County level about offering additional history classes.
What steps were taken to get these classes available to Midlo students?
Initial meetings in the fall of 2019 with Ms. Speller, our School Counseling Coordinator, and Dr. Mooney, our associate principal, who is in charge of planning the schedule from year to year, jump-started the process. After the initial meeting, we met again in the late spring of 2020 to help create course syllabi that could be proposed to the County.  Thanks to the work by many teachers across the County, we are pleased to be able to offer both courses this fall.
What do you hope students get out of taking either of these classes?
Lots of things: we want to provide students with a more well-rounded view of history and their country.  We look forward to the opportunity to integrate history and current events while also providing students with an environment for academic discussion with their peers about topics related to African American and women's history.
What are you looking forward to most when preparing to teach African American Studies?  
I plan to do an in-depth study of Reconstruction and how this is connected to the Civil Rights Movements and current social justice issues.  I am also excited to allow students to have a voice and choice in some of the varying historical events that we study throughout the year.
What are you looking forward to most when preparing to teach Women's History?  
Women's History will find footing based on the interests of the students who take it- I am so excited to invite students to help me form the curriculum (which historical periods we spend more time on, which women we include, etc.) for this course.
Leave a Comment
About the Contributor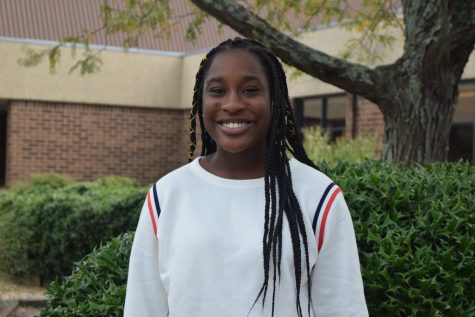 Zinzi Symister, Copy Editor
Zinzi Symister, Copy Editor, Class of 2021