COVID-19 causes license delays for students
Driver license and learners permit delays
As soon as sophomores and juniors turn fifteen and a half, they start counting down the months until they can drive solo. Despite this excitement, the traditional process of obtaining a learner's permit came to an abrupt halt on March 18, 2020. On that date, all 75 Virginia Department of Vehicle's (DMV) offices were forced to shut down due to the COVID-19 pandemic. The office closure lasted until May 18, 2020. This three-month delay made it impossible for countless students who had become eligible to receive their permits.
In order to obtain a proper driver's license in Virginia, students under the age of 18 must hold a learner's permit for at least nine months. The closure of the DMV prevented many students from getting their permits in March 2020. Even students who scheduled their appointments months ahead of time were still three months late from receiving their permit, which forced them to be three months late for their license as well. "I know it is very frustrating for some that they haven't been able to get their permit or license right when they should be able to," Drivers Ed instructor Mrs. Melissa Santmyer said in regard to the teens whose driving abilities have been altered due to the unprecedented pandemic. 
As of January 20, 2021, in order to obtain a permit or license through the DMV, an appointment needs to be made in advance."Getting my permit during the pandemic was easier for me in a way because I had more time to prepare for the test. There was no line at the DMV which made the whole process go quicker," sophomore  Patterson Summers said. Since the DMV is trying to limit the number of people in their facilities as a safety precaution for COVID, they now offer the ability for most people to renew their licenses online, an activity that typically had to be completed in person at a DMV office. Currently, appointments at the DMV fill up quickly, with up to 90-days of time slots available. In an effort to manage expectations, the DMV website states, "DMV is working hard to equip and safely reopen offices as quickly as possible."
Students are still able to obtain their license through Midlothian High School by completing the seven-day behind-the-wheel portion of Drivers Ed. The only difference is students must sign up prior to attending the course, as Midlo is operating behind-the-wheel through appointments only."For behind-the-wheel, it is all still the same. We just have to disinfect between student drivers now," Santmyer said. While Midlo's behind-the-wheel remains virtually unchanged, many private behind-the-wheel instruction schools have had to minimize driver contact by waiving the two-student minimum requirement and the student-to-student observation period due to Governor Ralph Northam's order. 
While COVID-19 has stopped a lot of students from getting their licenses on time, it is beneficial for students to have the extra time to prepare and mature. "The older a student is, and the longer they have held their permit and driven with their parent, the better overall driver that student becomes," Santmyer said. As the process of getting a permit has changed because of COVID, the DMV and Midlo continue to support students during these times. 
For more information on the new DMV Guidelines, click here. 
About the Contributors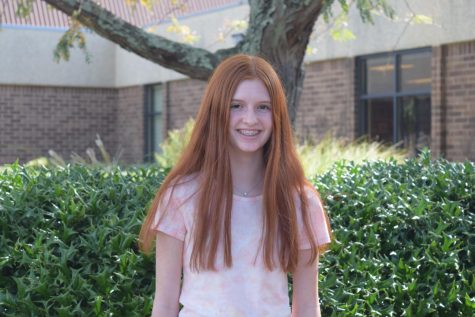 Quinn Downing, Midlo Scoop Staff
Quinn Downing, Class of 2023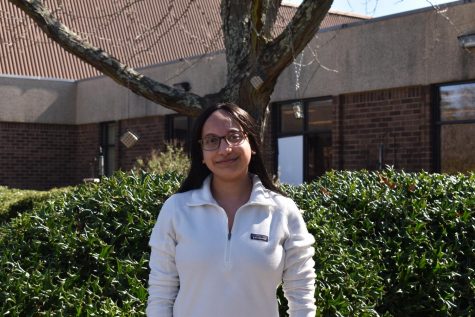 Nalia Nugara, Midlo Scoop Staff
Nadia Nugara, Class of 2023