Elon Musk now richest man in the world
2021 Richest Man in the World
High School students often wonder about the complexities of life and how they will support themselves in the future. It is an excitement that takes hold of a young person's mind, and they often look to successful entrepreneurs for inspiration. As for someone who represents the source of this inspiration, there is no better role model than the newly named richest man on the planet, Elon Musk. Musk runs multiple successful companies and corporations, including, SpaceX, Tesla, OpenAI, The Boring Company and Neurolink. Barely in the top 50 richest entrepreneurs at the start of 2020, Musk doubled down and raised his business empire to astronomical heights, closing out 2020 with a net worth of more than 185 billion dollars, according to Robert Frank from CNBC.
Musk grew up in an upper-middle-class family in South Africa but set out to Canada in order to build his empire, with no financial support from his parents. He started his first business, Zip2 Corporate, with his brother in 1995. Since the moment he received his first profit, he has gone on to make remarkable strides in both the space and automobile industries. One of the most well-known highlights from his career was when Musk sent one of his Tesla cars into space with the help of his advanced SpaceX technology.
From 30 billion dollars at the beginning of 2020, to over 185 billion dollars as of October 2020, Musk used the troubling times of the pandemic to his advantage and set himself up for monumental success. With the value of schooling dear to his heart, Musk donated 5 million dollars to the educational website, Khan Academy, in the hopes of getting children to learn to think outside of the box and become successful in their own way.
About the Writer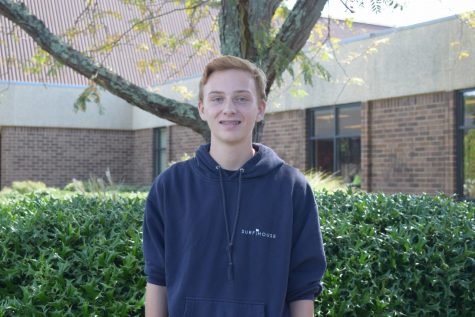 James Galloway, Midlo Scoop Staff
James Galloway, Class of 2023