Healthy quarantine habits to pursue post pandemic
Continuing Healthy Habits adopted during COVID-19
With COVID-19 forcing millions across the globe into isolation in early March, 2020, lifestyles quickly turned upside-down. Under the direction of medical experts, stay-at-home orders issued by local officials altered everyday behaviors, such as exercise routines, meal plans, and sleep cycles. These seemingly uncontrollable changes accompanying the rapidly spreading virus caused many to adopt new habits into their daily routines. However, as restrictions begin to lift in a number of states, among the newly introduced tendencies are a number of valuable healthy choices that should remain in place even past the height of the pandemic. 
Maintain a Schedule: For many, keeping a routine during quarantine became a difficult task as the days all seemed to blend into one. As for Chesterfield County Public Schools, students found themselves without required course work, resulting in a loss of time and a neglect of potential responsibilities. According to AltaMed, "you could be making hundreds of decisions, and the stress and anxiety will add up," during a single day without a routine. Therefore, sticking to a schedule can remove this pressure and help boost one's self-confidence. In such uncertain times, creating a schedule provided meaning to each passing day and prohibited one's mind from wandering into a worrisome state. "I tend to dwell on things, so a routine really helped my mental health because it kept me on task and busy during these stressful times," junior Alex Walker said. In a similar manner, junior Emma Precopio continues to keep to a routine even now by "developing the habit over quarantine to start off each day by making [her] bed," as it makes her feel "productive" and "put together." Maintaining a simple schedule, such as making the bed, puts individuals in the right mindset to conquer the day ahead.
Wash Hands: One of the habits most emphasized by the Centers for Disease Control and Prevention (CDC)  during lockdown was the simple action of washing hands with soap and water for at least 20 seconds multiple times throughout the day. An effective way to prevent the spread of germs, keeping hands clean reduces the chances of getting sick and causing others to fall ill as well. A few of the key times to wash hands include: prior to handling food, after using the restroom, and after coming in contact with someone who has been sneezing or coughing. Although this act already represented a sanitary standard prior to COVID-19, the pandemic brought its importance to the forefront as healthcare workers endlessly stressed its monumental impact on preventing the spread of the virus altogether.
Be Physically Active: When gyms and other exercise facilities shut down, individuals had to find new ways to safely get themselves moving. From going on long walks through neighborhoods to following along with YouTube workout videos, incorporating movement into an at-home routine proved beneficial in alleviating any built-up tension, as well as providing a sense of normalcy. For junior Ashley Jennings, taking advantage of any opportunity that gets her outside and into nature has transformed into a beloved way of hers to get active. "I make sure to walk my dog every day and do activities with my friends outdoors whenever possible." With only 30 minutes being the recommended time for moving one's body a day, there is no reason to stop the flow of this habit following the pandemic as promoting good health remains important each and every day.
Try New Hobbies: As restrictions increased and outings became limited, an abundance of free time led individuals to attempt new things, or in some cases, rediscover past loves. Quickly, boredom turned into a found appreciation for baking, painting, and music for those attempting to fill the hours. Ultimately, hobbies continue to serve as a vital coping mechanism to ward off not just boredom, but also threats to one's positive mental state. "Of course over quarantine, I would get really bored like everyone else, so I picked up a new hobby of making jewelry! I didn't realize I would enjoy it so much and I still enjoy it even now." said junior Ava Hammond. No matter how big or small, taking up a new hobby plays a key role in distracting one from "the cycle of negative thoughts that feed anxiety and depression," according to the Mayo Clinic, which can continue to help individuals navigate troubling times even outside of a global pandemic.
Focus on Mental Health: If the COVID-19 pandemic taught society as a whole one lesson, it would undoubtedly rest in the importance of one's own mental health. With social interaction put on pause, thousands of individuals found themselves confined to the four walls of their home. As lives came face to face with a new reality in an instant, a great deal of uncertainty and challenges loomed overhead. Both the United Nations and the World Health Organization made a point in extending valuable resources to help individuals cope with the added anxiety and stress brought on by the pandemic, highlighting effective strategies available to help seek comfort and reassurance. However, knowing how to account for one's own well-being remains highly important on a day-to-day basis regardless of quarantine.
About the Contributors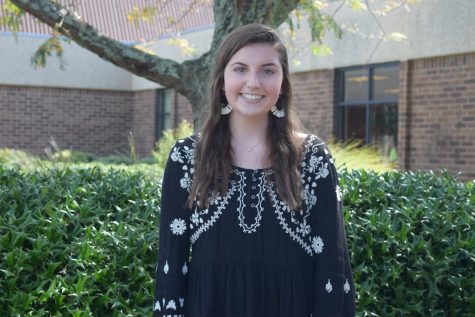 Bridget Tracy, Copy Editor
Bridget Tracy, Copy Editor, Class of 2022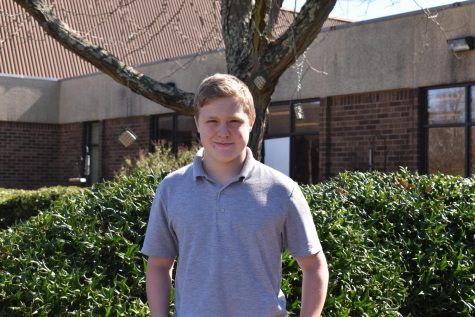 Christian Davies, Midlo Scoop Staff
Christian Davies, Class of 2023