Midlo brings new policies into the new year
CCPS implements new camera policy during virtual learning
As Midlothian High School welcomed 2021, it also introduced a new set of policies for virtual instruction. Starting January 4, all students were required to keep their laptop cameras on during instruction unless having communicated otherwise with their teacher. This new rule was implemented due to a decreased level of student participation in virtual classes and an increased number of students failing.
According to a recent article from CBS 6 about the number of failing students growing in Chesterfield schools, one in six CCPS high school students failed two or more classes during the first quarter, a number that has almost doubled this year. Requiring cameras-on is an effort to prevent further grade drops and keep students more engaged. On January 13, a week after Midlo's own policies were put in place, CCPS sent out a series of updates, along with a countywide requirement for all students to have cameras on during teacher instruction.
The cameras-on requirement during synchronous instruction has allowed students to be more engaged and alert in class. Teachers have confirmed that more students are participating in class discussions, answering questions, and appear more attentive. Some teachers have even shared that the percentage of students submitting work has increased, and this improvement could be the result of students turning on their cameras," Dr. Shawn Abel said in response to the new guidelines. 
The camera policy was also instituted because faculty felt like they didn't know all of their students."We want teachers to be able to create a relationship with their students during this time," Abel said. The use of cameras during class has forced students to pitch in more during class. Pre-calculus and Algebra 2 teacher Mrs. Mary Williams can tell a difference. "When cameras are off and students are silent, it is very difficult to gauge if they are there but just listening, or if they are completely disengaged from class. With the cameras on, students are making eye contact, asking questions, and participating much more actively," Willaims said.
Although virtual school leads to different hardships that students and faculty face, the cameras-on rule alleviates some of these challenges. "I believe that it helps keep students more accountable during class time. I think that it was far too easy for students to sign-in to Google Meet in the past and walk away from their computers," said 10th grade English teacher Mrs. Brooke Hoke. 
Along with the camera policy, another guideline was introduced in hopes of improving student life. Admin encourages teachers to switch their assignment deadlines to 9 p.m. instead of the default 11:59 p.m. deadline time, with the aim of giving students the chance of a proper night's rest. The thought being that when assignments are due at 11:59 p.m., students often procrastinate their work until later at night, then need to spend their time doing school work instead of sleeping.
These new changes, which many teachers support, have caused uncertainty for students. "I am okay with cameras having to be on, but not the 9:00 policy, because students who have after-school activities may not start homework until late into the night," sophomore Severin Mcnulty said. While the administration softened the 9 p.m. time from a policy to a suggestion after hearing from the community, Midlo has made it known that they only want the best for their students in this challenging time."Virtual teaching and learning are challenging enough, let's not try to do it in the dark," Abel said. The virtual learning environment is one that is still evolving, so it is imperative for both students and teachers to work together to ensure a successful 2021 school year. 
About the Writers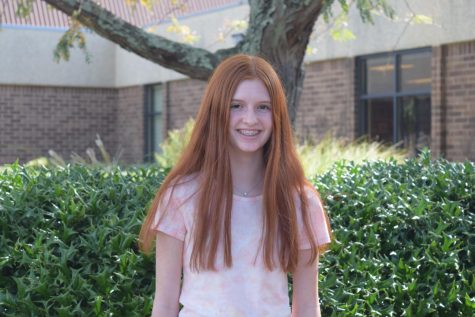 Quinn Downing, Midlo Scoop Staff
Quinn Downing, Class of 2023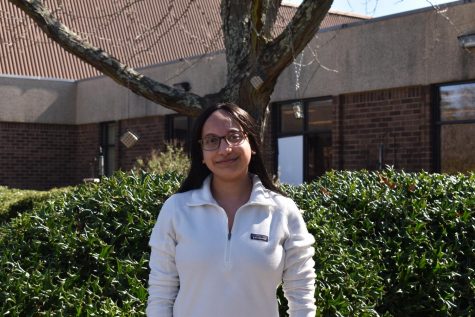 Nalia Nugara, Midlo Scoop Staff
Nadia Nugara, Class of 2023