Wesolosky joins the KWC Panthers
Diana Wesolosky commits to Kentucky Wesleyan College
When senior Diana Wesolosky picked up her first volleyball at the age of eight, little did she know that one day she would commit to play Division 2 Volleyball at the collegiate level. Ten years later, Wesolosky plans to further her academic and athletic career at Kentucky Wesleyan College in Owensboro, Kentucky. After four years on Midlo's Varsity Girls Volleyball team, seven years on various club teams within the Richmond Volleyball Club, and many different positions, Wesolosky will join the KWC Panthers as an outside hitter.
Wesolosky began playing volleyball with her mother, who played in adult leagues and has "loved the sport ever since," Wesolosky said. From the beginning, Wesolosky's mother has been her inspiration, leading to hours of hard work and dedication, along with a consistent mindset that anything is possible. "My mom has always taught me to put in my best effort, to lead by example, and to not let anything stop me from pursuing my dreams and goals," Wesolosky said. Her high school and club coach, Sherman Chung, played a large role in Wesolosky's success as well.  When speaking of Chung, she said, "He has always been there for me, and has helped me grow as a person and the volleyball player that I am today."
Because of her unmatched work ethic and the valuable guidance from her coaches, Wesolosky is Midlo's team MVP, made the 1st team All-Region, and was selected for the All-Tournament team for a showcase tournament in 2019. At the collegiate level, her goal is to "make an immediate impact and continue to progress and push to [her] full potential." As a member of Midlo's International Baccalaureate program, she has earned various awards for her character and honed her academic skills, preparing her to major in biology and zoology at KWC, where she will take a pre-veterinary track.
Making her collegiate choice was difficult, but in the end, Wesolosky "chose KWC because I'm able to continue my volleyball career while working towards achieving my veterinary career goals. I love everything about this college, including the smaller class sizes, the community feeling, and the people I've met so far. It's also one of the small numbers of schools that have a Zoology major and is in a prime location with a beautiful campus and riverfront downtown." At KWC, she will continue to push herself to physical and academic limits while making a positive impact on her teammates, coaches, and peers.
Congratulations, Diana Wesolosky!
About the Contributors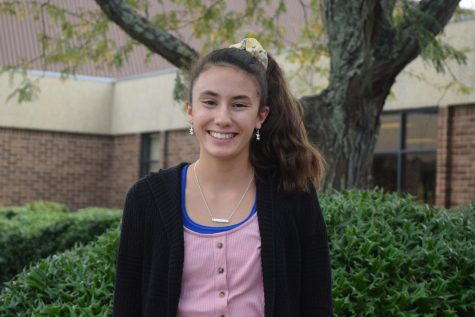 Katherine Krievs, Editor-in-Chief
Katherine Krievs, Editor-in Chief, Class of 2021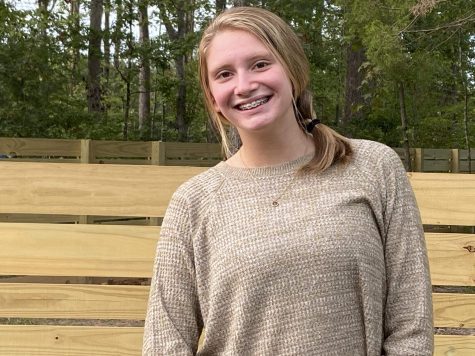 Reagan McAdams, Midlo Scoop Staff
Reagan McAdams, Class of 2023