Films and TV shows leave Netflix in 2021
As the new year approaches, many beloved titles will be making their departure from the streaming service Netflix. The monthly subscription service currently has over 13,000 shows and movies; however, as of January 1, 2021, 65 Netflix shows and movies will disappear from the website. This news has upset and saddened many Netflix subscribers. "I am heartbroken that so many timeless classics will be leaving Netflix, but I can't wait to see what Netflix adds in their place," Sophomore Class President, Patterson Summers said.
When Netflix's licensing agreements with a show or movie end, Netflix considers renewal by checking the cost it takes to keep the film or movie on their platform, and the number of views it has received since the program was added to Netflix and seeing if the rights are still available. The shows and movies available on Netflix are based on the region of the viewer. Some shows that will stay on Netflix US will be removed in other countries, due to the varying contracts in different regions. The popular show The Vampire Diaries will remain on Netflix US but will be removed from Netflix UK. 
Other streaming platforms such as HBO Max, CBS All Access, Hulu, Peacock, and  Disney+ will house many of the titles that will shortly be removed. The Office will be making its way over to Peacock, where it is expected to stay for the next 5 years. Though the upcoming whereabouts of shows and movies such as Gossip Girl, The Indiana Jones series, and The Notebook, which have been ruled as "fan favorites" are unknown, a majority of these programs are available to purchase on services such as iTunes. 
While Netflix has many shows leaving, they continue to add more shows, such as The Chilling Adventures of Sabrina part four, 17 Again, and excuse me, i love you, along with other much-anticipated titles coming in late December.  For a full list of shows and movies leaving Netflix, click here.
About the Writer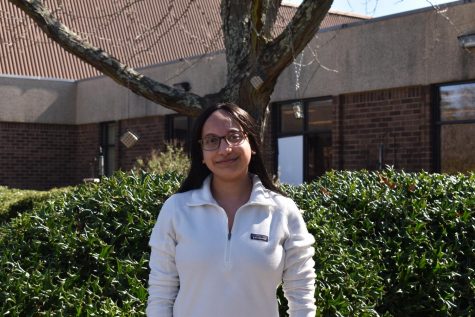 Nalia Nugara, Midlo Scoop Staff
Nadia Nugara, Class of 2023