Latin students enjoy a virtual convention
2020 Virginia Junior Classical League Convention
On November 21 and 22, 2020, Latin students from Midlothian High School met with other Latin students across Virginia at the Virginia Junior Classical League Convention, better known as Latin Convention. This year, the convention took place virtually through the use of meetings over Zoom, an online video communication platform.
Sponsor Mrs. Amy Petersen held meetings with the students before attending, so they would understand how the convention would work virtually. She also held three sessions throughout the weekend to share her new Latin story, "Artifex," with students throughout Virginia.
Latin Convention began Saturday morning with the first of three mandatory General Assembly meetings. After this assembly, students had time the rest of the day to take tests, attend sessions to learn about different classical topics, create art, and have fun with Latin students from across the state. Sunday morning began with the second General Assembly, offering information on VJCL elections. Once this meeting concluded, Midlothian students voted for new officers, attended additional sessions to learn about classical topics, and enjoyed the annual talent show. The convention ended with the last General Assembly installing the new state officers and announcing numerous spirit and best-in-show awards.
Maddie Bryan, Mary Carson, Ashley Flood, and Nicole Quiram participated in this year's virtual convention. Latin Club's Second Vice President, Maddie Bryan, led the students in participating in the spirit competitions at convention, using ideas from the group to create a unique roll call video to establish Midlothian's presence at the event. Bryan also led the group in a school cheer that she sent to the judges. Sophomore Mary Carson, Midlothian Latin Club Secretary, has attended the past in-person convention, and despite the virtual setting, she enjoyed this year's convention, which allowed her to "slow down and focus more on contests and academics than previous years." In addition, freshman Ashley Flood, who attended the convention for the first time, thought "it was a great experience" overall.
Midlo Latin Club Awards:
Overall Spirit – 5th Place
Roll Call Video – 4th Place
Service – 3rd Place
School Cheer – Cum Laude
T-Shirt Design- Magna Cum Laude
Student Awards:
Maddie Bryan, Class of 2021 – 1st Mythology, 7th Roman Life and Customs, Magna Cum Laude Graphic Arts
Mary Carson, Class of 2023 – Magna Cum Laude Graphic Arts
Ashley Flood, Class of 2024 – Magna Cum Laude Graphic Arts
Nicole Quiram, Class of 2022 – Summa Cum Laude Storytelling, Cum Laude Graphic Arts
Leave a Comment
About the Contributor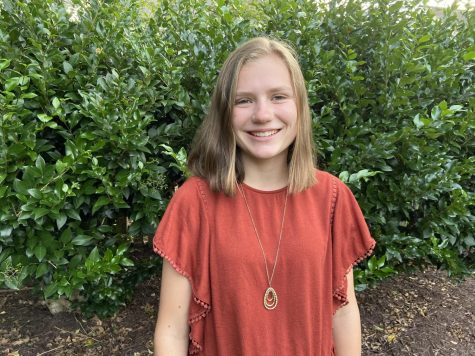 Nicole Quiram, Midlo Scoop Staff
Nicole Quiram, Class of 2022

Senior Nicole Quiram has been on Midlo Scoop's staff for two years now.  Although she isn't in the class, Quiram freelance...