Message from Dr. Abel
Midlo Principal's Message: November 18, 2020
Greetings, Midlothian Community. This is your principal, Shawn Abel, with your weekly message.
As we are about halfway through week two of the hybrid model, the faculty, staff, and students continue to work together to discover opportunities among the challenges. Our teachers are working diligently to engage their students, whether they are learning face-to-face or virtually, and our students continue to work hard to learn in this new environment.
Parents – if your student is learning virtually, please challenge them to turn on their cameras while attending classes. We understand challenges to turning on your camera exist, and we will respect anyone's decision to keep their camera turned off for personal reasons; however, if possible, please turn those cameras on. Teachers often rely on student communication, both verbal and nonverbal, throughout their instruction and lessons. With that said, I have shared several messages below, divided into identifiable categories.
Spirit Fun Fridays
Don't forget, we continue our Spirit Fun Fridays later this week. This Friday, be certain to wear purple in support of the fight against Pancreatic cancer, as Nov. 19th was World Pancreatic Cancer Awareness Day. 
Wellness Wednesdays
Check out this short video highlighting Wellness Wednesday. This week, two of our fantastic school counselors reflect on why we should be thankful. During these challenging times, it is easy to identify what's wrong, why we are struggling, and more, but take just a second to reflect upon why we should also continue to be thankful.
Semester 1 Exams: Cancelled
Please note that Semester 1 exams, that were previously scheduled for Dec 17th – Dec 20th, have been cancelled. The scheduled early release days will now become regular school days.
Student Drop Off/Pick Up
Are you dropping off or picking up your student at Midlothian HS?
Please take just a few minutes to review our procedures (click here), so we can all safely drop off and pick up our Midlothian HS students.  
Daily Health Assessments
Make sure your student completes their daily health assessment (available in English and Spanish) before coming to school.
Hybrid Learning Questions
Don't forget to check on the hybrid section of our Learning hub for more information. In our hub, you can find helpful videos, our weekly schedule (including Wednesdays), informative infographics, and more. Don't think we forgot about our virtual students. Remember, teachers expect you to join your classes following our updated schedule.
Mental Health Support
If you and/or your teen are in need of strategies or support for anxiety or other mental health needs, please visit the Mental Health Resources section of the Virtual Learning Hub. Our "Online Relaxation Room" is one resource your teen will find in the Midlo Suite Spot.
November is Family Engagement Month in Virginia!
During the Board of Education meeting held on October 15th, Dr. James F. Lane, and the Virginia Board of Education recognized November as Family Engagement in Education Month in Virginia. Family Engagement in Education Month is an opportunity to recognize the importance of families and schools, as well as the importance of meaningful engagement between the two. Here are resources from the Virginia Department of Education: Family Engagement Resources 2020. The Midlothian HS faculty and staff rely heavily on our families to collaboratively support our students. Please continue to keep an eye out for ways we can work together to ensure your student's success at school and beyond.
Student Shout-outs!
We are pleased to announce that Sarah Nugent, who was nominated by Chesterfield County Public Schools, has been selected as one of Virginia's five nominees for the U.S. Presidential Scholars for Career and Technical Education. Sarah will now complete the application process for national recognition.  Good luck and way to go Sarah!!!
Transportation Info
Transportation information for students returning to face-to-face instruction is now available through e-Link. It is recommended that families review e-Link today to help plan for the coming week of school, and again on Sunday afternoon to check for any updates. Due to safety concerns and the availability of updated information within e-Link, the school district is not publishing bus schedules in local newspapers or on the website. E-Link is where families will access that information. (Please do not reference ParentVUE for routing information as the information there may not currently be accurate). E-Link will provide the specifics of your student's transportation, including pick-up and drop-off location, scheduled pick-up and drop-off times, and the bus number.  If you have not used e-Link in the past, directions and a video are located on the Transportation tab of the school division's website (scroll to the bottom of the page). To view your student's routing information: 
User Name: Enter your child's school division-issued student ID number 

If your student does not know the number, it may be found on ParentVUE, a report card, or obtained by visiting your child's school with the proper identification. 

If the primary contact phone number is the same for all of your children, you may access all of your children's busing information from one login.

Password: Enter the date Of birth for your child 

No spaces/dashes (Ex: A D.O.B. of 04/15/2019 would be entered as 04152019)

Changes will likely continue to occur during the next few days, so it is imperative that parents check the e-Link today and again on Sunday afternoon. 

Chesterfield is experiencing the same nationwide shortage of drivers as many large surrounding counties.  As a result, your student may have a later than usual school departure time.  Please pay close attention to pick-up and drop-off times in e-Link.
If you have questions, please refer to the Transportation website to determine and contact your area office. Midlothian HS is covered by Area 2. Students with no transportation accommodations should contact Areas 1, 2, 3, or four based on school of attendance. Students with transportation accommodations in their IEP should contact Area 5. Thank you for your support of our drivers who remain committed to serving our community!
Behind the Wheel Information
Ms. Santmyer will begin Behind the Wheel sign ups starting next week. This will be by appointment only. To find out more information on how to sign up please go to: bit.ly/BehindTheWheelMDHS
Attention All Student Drivers:
Midlothian HS students who meet the criteria listed below will be allowed to drive to school for hybrid learning. Additionally, our sophomore students will be permitted to drive to school on a temporary basis. Unfortunately, due to overcrowding sophomore students will NOT be permitted to park at the school once all students return to the building. Students who drive are required to pick up a parking pass. Students MUST provide ALL of the following documents to obtain a parking pass: 
Completed

student parking application 

Present a valid Virginia Driver's License (or TDL-180 with a Learner's Permit)

Present a valid Virginia Vehicle Registration Card
Students who did not obtain a parking pass must bring the items listed above to school prior to driving.
From the Career Center
GRASP Appointments: meet with Midlothian's GRASP Advisor, Janet Andrews, on Tuesdays 10am – 4 pm (ongoing through April) to learn about college financial aid. Link here:

https://calendly.com/midlothian

 

Financial Aid Workshop (Virtual): meet virtually with Belinda Hill, University of Richmond Financial Aid officer, on Tuesday, December 1 @ 6:30pm. Ms. Hill will present an overview of financial aid and college costs: navigating the FAFSA and CSS Profile forms, understanding the different aid available, and comparing college funding packages – particularly in a year like no other! More information later.

FAFSA (Free Application for Federal Student Aid) form: complete the form which is available NOW. Apply here:

https://studentaid.gov/h/apply-for-aid/fafsa

  

Midlothian Scholarship List

: bookmark this list to find scholarship opportunities for graduating seniors. Our list is slim right now but will expand – beginning in January. 

Toolkits for Students and Families

: check out this free resource from SCHEV (State Council for Higher Education in Virginia) which offers a 1-2-3 approach (prepare – apply – pay) to access college.
News from the Library
Please consider supporting the library by purchasing one of our handcrafted ornaments or key chains! We will take orders from October 29th – December 10th or until supplies run out. Please use the two bitly links above to see the many design options and order yours today! Be sure to submit your payment through our online secure payment system.
Yearbook Information
We realize everyone is eagerly waiting for the arrival of our 2019-20 yearbooks. The reason for our delay in issuing the 19-20 yearbooks is that our production factory was closed for a period of time and our limited yearbook staff continued to run stories and take pictures into the spring. Our updated goal, unfortunately,  is to issue our award-winning yearbooks by December, before, winter break. Please check out our yearbook website for updates and thank you for your incredible patience.
Athletic News
Students who are coming from home to attend conditioning with a 3:30 pm start time, please DO NOT arrive before 3:20 pm. Due to buses and heavy traffic at the dismissal time, please drive slowly as you enter the bus loop. Please remember to be dressed in workout gear, check in with your coach and wear your mask! We are doing great and we want to continue maintaining the safety of all of our students, student-athletes and coaches.
Looking to purchase new MIDLO Gear? Student-athletes play more than one sport? Start shopping for the Holidays? Please support our Midlothian Athletic Department by buying some new Midlo Spirit Wear! Please see our flyer for more details. The sale ends on November 16th and all orders arrive at your doorstep before Christmas!
Midlothian High School Signing Days are planned for two dates – December, 16, 2020 and April 14, 2020. If your student-athlete is a Senior and will be attending college and playing a sport, please contact their coach or Ms .Collins for more information. As more information becomes available about having events inside, it will be communicated. Midlo Athletics will work to make this event as memorable as in the past! Thanks in advance for your continued support!
A message from the Midlothian HS PTSO
The PTSO board would like to welcome any ​PTSO Member​ to our monthly meetings. We meet the second Wednesday of each month at 7:00 pm. Please email us at [email protected]​ ​if you would like to attend a meeting.  At this time we cannot have open meetings. We will either meet over a Zoom meeting or limited number in person meeting. We also are looking for volunteers to help organize our events this year. Please email us at [email protected]​ to learn more about upcoming opportunities.
Don't forget to enroll in the Community Rewards Programs. These local community partners donate a percentage of anyone's purchases to the MHS PTSO and reduces the need for additional fundraising.  
Kroger Cares. Go to

www.kroger.com/communityrewards

and follow the steps provided to create an account and link it.  Enter 82948 in the "Find an Organization" search box. 

Publix Partners. Go to

www.publix.com

and Log in or Sign Up. Select "My Account" and select by scrolling the right arrow to "My Publix Partner". Enter "Midlothian High School" in the search box, select MHS and then select "Update".
Amazon offers 0.5% funds on eligible purchases to nonprofit organizations through the Amazon Smiles program. Amazon customers can register by logging onto smile.amazon.com. Enter your Amazon account information and then search Midlothian High School PTSO to select the organization.
Celebrating Seniors Committee
Several parents of the members of Class of 2021 are looking forward to finding creative ways to make this year special for our seniors, despite the challenges we face. With that in mind, they want to reach as many senior parents as possible to join in the fun. If interested in learning more about what they are doing, please contact Stacey Atkins at [email protected].
How to have messages sent directly to your student
Today is the first day I have sent my weekly message to the student email address or phone number shared with me – opting in. If your student attempted to sign up to receive my phone/text or email messages and have not received today's message, please complete this form again to ensure we have entered your information correctly. Remember, students do not have a school-issued email with their id#@ccpsnet.net. That address only allows access to their google drives and related resources.
If you have changed your mind and want to opt in, use the same form by clicking here. Trust me, these messages are all the rage, don't be left on the outside looking in.
Did your student miss an announcement?
Fear not, our morning announcements can be found on our school website – just scroll down to the section titled, "Morning Announcements". For example, you can learn very important information, such as, today is National Homemade Cookies day.
About the Contributors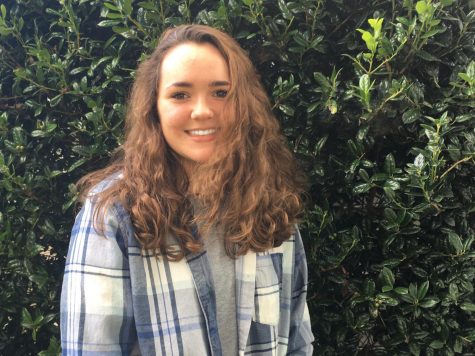 Callen Ziegler, Midlo Scoop Staff
Callen Ziegler, Class of 2023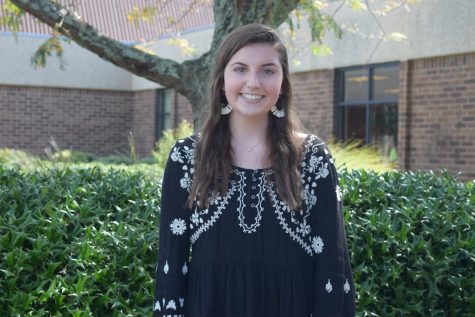 Bridget Tracy, Copy Editor
Bridget Tracy, Copy Editor, Class of 2022