Round 2: Chromebooks Revisit a Midlothian Student Near You!
On September 14th, Midlothian students of all grade levels flooded into the library to pick up their beloved Chromebooks. In seven waves, the technology-seeking students, similar to a stampede of buffalo, poured into the library to the Chromebook distribution desk. The love and admiration towards these electronic counterparts made this reunion extremely emotional. With an entire summer passed and a new narrative waiting to unfold, students could not wait to rejoin once again with their chromies-the jargon at Midlo for the technological tool that fuels both student learning and entertainment throughout the school day.
At Midlothian High School and all other high schools in Chesterfield County, this marks the second year students of Chromebook use. The six million dollar investment by the county never goes to waste, with many students and teachers relying on the tool. Midlothian junior Kimmy Wrobel exclaims, "Without my Chromebook, learning just is not the same; it allows me to have numerous resources at my fingertip and have an easy access to store notes and other materials needed for the school day.". Kimmy illustrates the huge benefit Chromebooks have provided for Midlothian students. With a heightened access to Google docs and Google classroom, students learn to use these organizational tools to adapt to the innovative world and workforce around them.
For many students like senior Drew Shepard, the return of Chromebooks allows him to better succeed in challenging courses. Drew describes Chromebooks as "a must have" and "equivocal to a Christmas gift" in that they allow him to keep up with teachers and participate in interactive lessons for numerous AP (Advanced Placement) courses, such as online lab simulations, as well as providing great resources, including: instructional videos and online databases and encyclopedias. Students armed with these resources translates to a recipe for success, illustrated by Midlothian's high SOL and AP scores.
Most students took their Chromebooks, while breathing a sigh of relief. With the assistance of a familiar friend, affectionately named Chromie, Midlo students brace for another fun-fueled, technology-packed school year.
About the Writer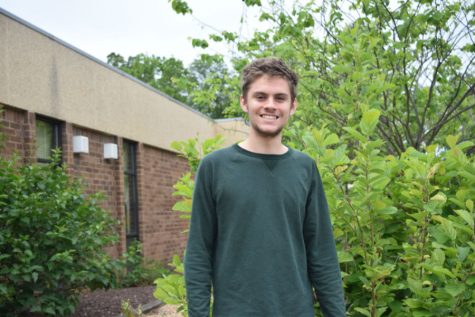 Michael DeMatteo, Marketing Editor
Michael DeMatteo, Class of 2017