Retailers prepare for Black Friday amidst COVID-19
Black Friday 2020 Information and Safety Guidelines
With Thanksgiving quickly approaching on Thursday, November 26, 2020, questions surroundings the annual event of Black Friday remain a curiosity to most. A day full of unbeatable sales and low prices now turns into a safety concern for public health officials across the nation, as Covid-19 cases continue to rise, yet retailers stay committed to keeping up with the tradition even if it requires conducting business in new innovative ways. 
Coming at a time when Virginia Governor Ralph Northam issued a statement to the press on Friday, November 14, 2020, to announce the change in group gathering limits, both public and private, from the previous two hundred and fifty capacity to only twenty-five, putting holiday plans on hold. As the biggest shopping day of the year closes in on November 27, 2020, the pandemic forces thousands of retailers not only in the state of Virginia, but across the United States, to reimagine how consumers can still go about their early holiday shopping extravaganza, while also taking necessary precautions.
Traditionally Black Friday shopping commences on Thanksgiving night, then carries on through the following Friday with crowds from near and far swarming shopping malls and local businesses of all kinds to find the best deals of the season. However, in recent years, many companies have transitioned to the online world as many customers prefer the convenience of shopping from home to avoid the dreaded chaos that the event inevitably elicits. Not to mention, the single day affair has also slowly grown into a several day experience, a strategy many retailers will utilize this year as well with capacity limits and safety guidelines prohibiting crowds from coming all at once. 
During this year's Black Friday, a majority of participating stores use the method of starting sales early and spreading out the affair through the entirety of the month, with some even lasting until early December. Large department stores, including Macy's, Target, Best Buy, and Home Depot, kicked off their sales during the first week of November, offering both in-store and online purchasing. Adapting to the current situation of the world, retailers use the strategy of both moving deals online and utilizing a "pull forward" concept of starting the event on a much earlier date than usual to disperse shopping times in an effort to avoid overcrowding, while also promoting the conventional feel of Black Friday, in which whomever opens their doors first, attracts the most amount of customers. 
However, uncertainty still remains since retailers must reconfigure their plans in a timely fashion to accommodate the ever-changing policies set in place by medical experts. Yet, in a virtual age where technology plays a crucial role in society, most companies have already successfully incorporated a means of shopping remotely, a game plan that will undoubtedly come into play this year more than ever. Over the years, in-person shopping has dwindled in light of convenient alternatives, such as: personal shoppers, curb-side pick, and home delivery options, that individuals can schedule via their mobile devices. 
With society as a whole progressing into a new virtual age, Black Friday has the potential of not turning out as dramatically different from previous years than one may think. Yet even with the online shopping trend increasing at rapid speeds, there exists a large group of individuals who hope to hold onto the event's established elements, such as embarking on the adventure to local shopping centers in the late remaining hours of Thanksgiving to scavenge stores for the best deal, as many have come to embrace the competition aspect of the affair. For those who wish to take the traditional approach, select stores do plan to operate for in-person shopping. Although this part of the holidays may represent a scene of the past, awaiting customers can rest assured that Black Friday will certainly take place amidst the challenges presented by Covid-19, bringing forth a sense of familiarity for thousands.
For a look into the best Black Friday deals of 2020, click here.
About the Writer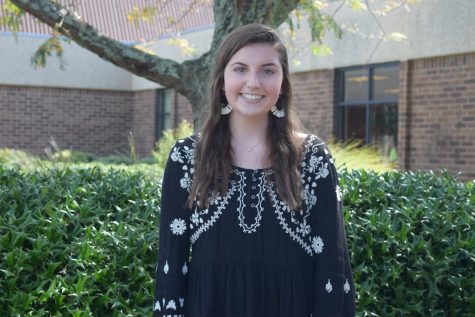 Bridget Tracy, Copy Editor
Bridget Tracy, Copy Editor, Class of 2022