Carter Mountain introduces new Covid-19 policies
Carter Mountain Apple Orchard Covid-19 Guidelines
The well-known apple orchard, Carter Mountain Orchard and County Store, located in Charlottesville, Virginia, finds themselves taking extra precautions during the fall of 2020 due to Covid-19 restrictions. Opening for the season on September 11, 2020, the mountain welcomed guests through two different options. Guests can either elect to take a scenic tour of the orchard with the option to purchase already picked apples, or they may obtain a ticket to pick apples themselves.
The new scenic drive-thru option accommodates those with concerns of the potential risks of social settings. To embark on the scenic drive-thru, guests drive up the mountain and follow the signs leading them around the orchard. From the mountain top, guests will see the city of Charlottesville down below and the gorgeous surrounding mountain range. If guests choose this option, they may place a contactless online order for delicious apple cider donuts and fresh apples. 
Each person who wishes to visit the orchard to pick apples by hand must purchase a ticket prior to their arrival. On weekdays, not including Friday, the free-of-purchase tickets require a reservation; however, on weekends and Fridays, $8.00 tickets for every person over the of age ten help avoid overcrowding. Tickets have three different time slots: morning, midday, and afternoon, with the morning time slot ranging from 9:00 a.m. to 12:00 p.m., the midday time slot ranging from 12:00 p.m. to 3:00 p.m., and the afternoon time slot ranging from 3:00 p.m. to 5:00 p.m.
Upon arriving at the mountain, masked guests must check-in with an employee. The check-in process includes showing ticket(s), receiving wristbands, and pre-purchasing apples. In the past, the orchard used a pay by the pound policy, but in order to limit exposure, all guests must pre-pay both bags and boxes during this time. The boxes hold approximately twenty pounds, while the bags hold approximately ten pounds, with a cost of $1.79 per pound. 
Overall, the orchard has done an impressive job limiting the crowds and giving options to everyone interested in taking part in the fall staple. With the ticketed season almost over, people may still visit the locally renowned family orchard at their own pleasure.
To learn more, visit the Carter Mountain website for details. 
About the Contributor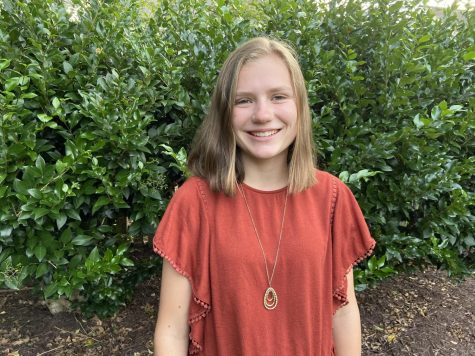 Nicole Quiram, Midlo Scoop Staff
Nicole Quiram, Class of 2022