Mrs. Fischer earns November TRT award
Teachers Recognizing Teachers November Recipient: Mrs. Jennifer Fischer
On Sunday, November 1, 2020, Midlo's English Department Chair, AP Literature and Composition teacher, and IB English teacher, Mrs. Jennifer Fischer, received the Teachers Recognizing Teachers Award from Mr. Nicholas Kirkbride. When asked why he gave the TRT Cup to Mrs. Fischer, Mr. Kirkbride shares, "Mrs. Fischer has been a crucial member of our English Department for years now, and this year, she has been doing a great job as the new department chair for English. From her new role, she has been deeply involved in helping to refine our logistical protocols here at Midlothian, while also advocating for both her students and her department. As the lead instructional coach on our staff, she also offers lots of resources to other teachers, such as extra Canvas assistance when needed. In addition to these duties, Mrs. Fischer is also working with a student teacher at the moment. Overall, she has been doing a lot of things within our school, and it was well past time for her to be properly recognized."
How long have you been teaching?
I've been teaching for 10 years total and 5 years at Midlo.
What made you want to become a teacher?
I'm very curious, and  I've always loved school and learning. Being able to teach and learn for a living is pretty magical.
Who inspires you the most and why?
I'm most inspired by my students. You all (students) are about to jump into one of the most exciting phases of life where there are so many possibilities. I love seeing the vigor and enthusiasm with which you (students) approach this threshold.
What were your initial thoughts when you heard that you won the TRT cup?
I was deeply honored. I have so much respect for Mr. Kirkbride, so the fact that he thought of me when it came time to pass the TRT cup is incredibly meaningful to me.
Why did you choose to teach English?
The skills, texts, and critical thinking that we engage in through the English curriculum helps humans to be fundamentally more empathetic, equitable, and peaceful. What could ever be better than that?
Congratulations, Mrs. Fischer!
About the Contributor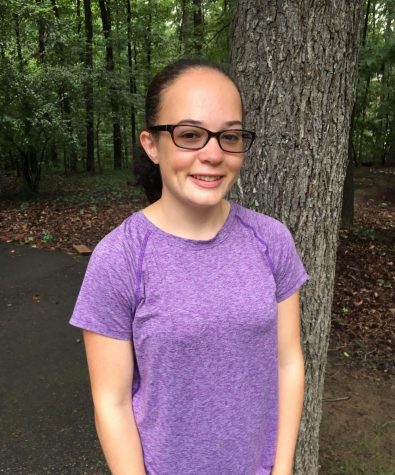 Megan Larose, Midlo Scoop Staff
Megan Larose, Class of 2022