Cohort Three Embarks on the Hybrid Learning Journey
Fourth, Fifth, and Career and Technical Students return to school.
With the success of both Cohort 1 and 2 in their return to hybrid learning, Chesterfield County then allowed for Cohort 3 to return on the week of October 26, 2020. Cohort 3 consists of fourth and fifth grade students and the high school juniors and seniors who attend the Career and Technical Center. On Monday and Tuesday, the students whose last names begin with A-K made their way back to in-person learning, while L-Z did the same on Thursday and Friday. To ensure proper cleaning of schools between each group, students do not attend on Wednesdays.
Junior Julia Beck stated, "I am excited to attend the Tech Center because the information that I am learning is very hands on, and making the connection between the facts and hands on labs will help me learn to the best of my ability." Students attending either the Courthouse or Hull Street locations have the opportunity to drive themselves, but must display a parking pass in doing so. Other transportation options include riding the bus or having a parent/guardian drive. Once Cohort 4 returns, the CCTC students who drive themselves must obtain a different parking pass. A designated bus from a student's home high school to their respective campuses will run for students who do not wish to drive.
As a necessary requirement, all students have to wear masks at all times, along with the staff wearing masks and a face shield as well, if not inside their safety square. Students partaking in hands-on activities at the Tech Center must provide plastic gloves to wear when touching materials within the classroom. After the end of the day, students within Cohort 3 disinfect their desks and chairs to prevent potential cross contamination from occurring. 
On November 9, 2020, the fourth and final cohort will return to the building, which includes all of the middle school and high school students, following the same precautions as the previous cohorts to ensure maximum safety. 
About the Writer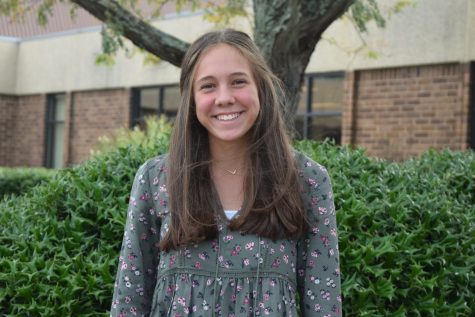 Lauren Cassano, Midlo Scoop Staff
Lauren Cassano, Class of 2022