1990s fashion makes its way to Midlo
With each new decade comes bold fashion trends. The 1990s era of fashion introduced plaid skirts, layered outfits, and patterned wear. The fashion inspiration stemmed from popular television, magazines, and other media outlets. Productions such as Saved by the Bell, Friends, and Full House captured the style, inspiring others at this time to step outside their comfort zones by mix-matching prints and patterns.
Today, the staple items from '90s fashion are making a comeback. Popular clothing retailers incorporate '90s styles into their everyday merchandise as they return to popularity. Mainstream stores, such as PacSun, American Eagle, and Urban Outfitters, now sell mom jeans, band tees, and colorful scrunchies. California-based store Brandy Melville brought back the two-piece plaid sets, something reminiscent of the '90s flick, Clueless. Fashion influencers, such as Youtuber Emma Chamberlain, take to social media to revitalize these trends from the past. Senior Riley Martin, who follows Chamberlain on social media, shares, "It's inspiring how Emma isn't afraid to wear what she wants, no matter what the current trends are. I love her bold outfits and staple mom jeans."
Students in the Midlo community embody the 90's aesthetic in their everyday outfits and showcase their style on social media. Senior Camryn Clements, who incorporates '90s fashion into her everyday wear, shares,"The baggy jeans and flannels have always been my personal favorites." Rhianna Holdren, who aims to combine comfort and style, states, "I embrace my personality and creativity through fashion. I dress for myself and wear whatever makes me feel good." Students accent their outfits with hair accessories like headbands, barrettes, and butterfly clips. Many teenagers complete their outfits with Doc Martens. Doc Martens, a shoe company that rose in popularity in the late '80s, offers a variety of leather boots. Senior Ainsley Bryant wears her Docs often because they're "durable and cute".
In summer 2020, another '90s trend, the bucket hat, made a comeback, as pop culture icons, including singer Rihanna and rapper Tyler the Creator, revitalized the trend. Senior Millie Weinhold owns three bucket hats. She remarks, "they are cool and a lot more comfortable than other types of hats." The summer also sparked the reappearance of disposable cameras. In attempts to disconnect from the screen and capture raw moments, senior Emma Neihouse comments, "I think it's fun to have physical pictures that you have to wait to see. You get to experience these moments through pictures later and in present time rather than through a phone screen."
Instagram and VSCO, popular social media apps, give these trendy students a way to share their outfits with an audience. Weinhold dedicates an Instagram story highlight to all of her outfits, while others use VSCO to find fashion inspiration. Social media plays an integral role in bringing back once popular trends and keeping them alive.
Leave a Comment
About the Contributors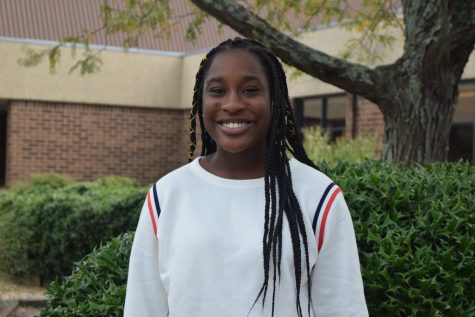 Zinzi Symister, Copy Editor
Zinzi Symister, Copy Editor, Class of 2021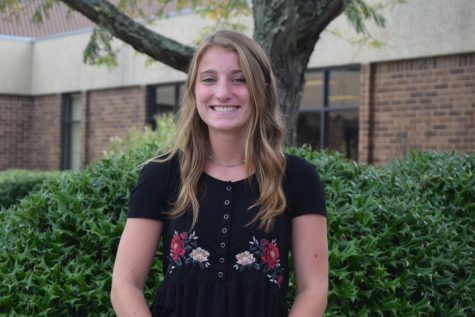 Maddie Burke, Editor-in-Chief
Maddie Burke, Editor-in-Chief, Class of 2021