Young Adults Book Club closes the book on October
Club Spotlight: YA Book Club
As October approaches its end, the Young Adults Book Club at Midlo brings its spooky Halloween-themed books to a close. On September 29, 2020, the YA Book Club held a poll on three spooky Halloween-themed books: How to Hang a Witch, Lockdown – Escape from Furnace, and The Dark Descent of Elizabeth Frankenstein. After the polling closed, there was a tie between each book, so members chose one of the three to read. On Monday, October 26, twenty members of the YA Book Club, accompanied by their sponsors Ms. Elizabeth Boese, Ms. Mary Britten, Ms. Emilia Mazzanti, and Mrs. Heather Murfee, met to discuss their chosen novels. Sophomore Brennan Lane states,"I am challenging myself with this new book club to step away from reading only environmental science journals, blogs about lacrosse, or car magazines."  Lane continues, "The English teachers and librarians involved have so much enthusiasm that it is contagious."
Adriana Mather is author of the eerie novel, How to Hang a Witch, and a true descendant of 17th century Salem Witch Trial instigator, Cotton Mather.  Mather's book follows the life of 15-year-old Samantha Mather, who moves to Salem, Massachusetts, after certain complications, but after her arrival, a series of unfortunate events unfolds. All eyes are on Sam as she discovers unnerving facts about her town, and she meets a handsome ghost living in her house.  Adriana Mather was inspired to write her novel because of her direct relationship with the Salem Witch Trials and to help readers understand the true history behind the chilling event. 
In the ultimate spine-tingling novel, Lockdown – Escape From Furnace, by Alexander Gordon Smith, readers enter the world's most secure prison from the blood-curdling perspective of Alex Sawyer, who was falsely accused of murder.  Full of inhuman creatures in gas-masks who roam the halls at night and screaming inmates, the Furnace, noted as pure evil, provides challenges for Alex, who works to uncover the horrifying truth behind Furnace and works with other unruly inmates to plot his grand escape. Freshman Aina Kudo shares an eerie quote of significance from Lockdown: "Don't make the mistake of bringing your heart down here with you, there is no place for it in Furnace."
Kiersten White, author of The Dark Descent of Elizabeth Frankenstein, portrays the innocent and helpless life of orphan, Elizabeth Lavenza, on the verge of being thrown out on the streets.  Her fate shifts after she is brought to the eerie home of Victor Frankenstein, an unsmiling, reclusive boy, who has everything but a friend.  Over the years, Elizabeth and Victor become inseparable, but Elizabeth's life comes at a cost, as she must live up to Victor's expectations and manage his temper, sometimes ignoring her own needs.  "I read the Dark Descent of Elizabeth Frankenstein, and it is a very unique and refreshing take on the classic Frankenstein story.  The book uses elements of madness to add the horror flavor to this book.  Overall, I recommend this book to anyone who wants to find something new from a book," remarks junior Alex Nielsen.
YA Book Club President Haley McClain shares, "I have been the president of the club since my sophomore year and truly have enjoyed [it].  I also am happy and encouraged with the growth of the club each year." Stay tuned for the next YA Book Club meeting announcement on their Canvas page.
Leave a Comment
About the Contributor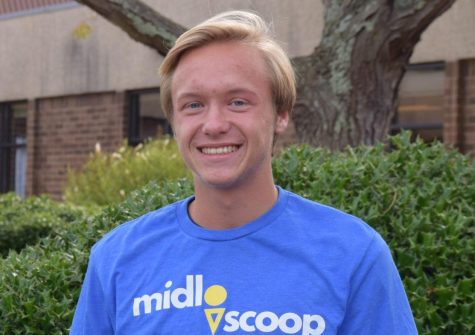 Kyle Reeder, Multi-Media Editor
Kyle Reeder, Class of 2023

Kyle Reeder has been on staff for four years and is the Multi-Media Editor. Outside of school, he runs cross country and...