Congratulations, September Employee of the Month!
Mrs. Molly Palenski: English Department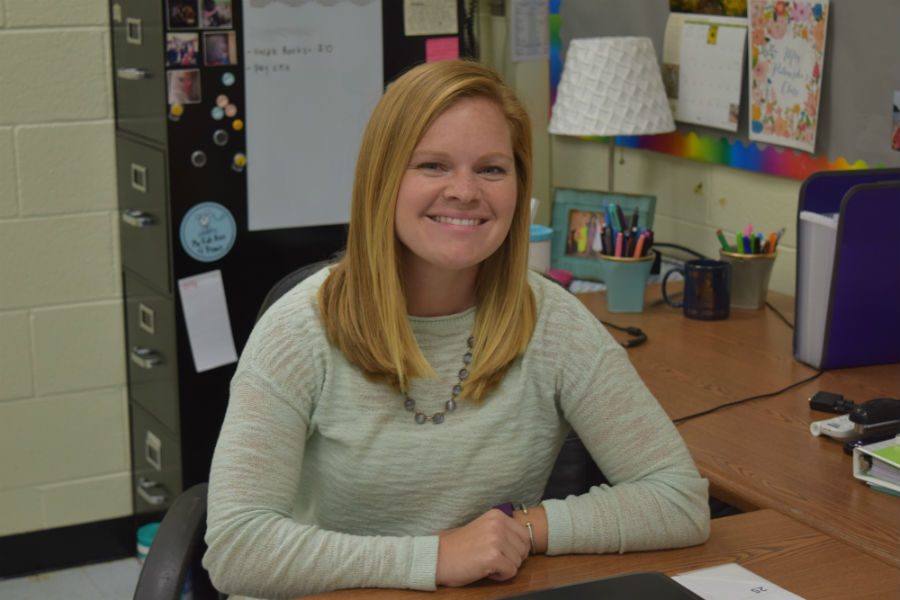 For her selflessness, compassion, and teaching, Mrs. Molly Palenski was chosen as the September Employee of the Month. Thank you for positively affecting Midlothian High School and allowing students to be themselves.
What/ who inspired you to become a teacher?
My mother has always inspired me with teaching. I always knew I wanted to be a teacher when I was younger because I would pretend to teach school, and my dog was the student. I always loved the aspect of teaching.
What is your favorite movie?
My favorite movie is "Ferris Bueller's Day Off" , ironically because he skips school, and that's not good. I always thought the movie was funny, and I loved the quote, "Life moves pretty fast. If you don't stop and look around once in a while, you could miss it." Remember to stay in school.
What is your favorite sports team?
I went to Virginia Tech, but I would have to say the Orioles because I like baseball. I also like VCU basketball.
What is your favorite book, and why?
My favorite book has always been To Kill a Mockingbird. I thought that Scout was a funny character and that the message of the novel was very powerful.
If you could live anywhere in the world, where would you live?
I would definitely live some place warmer than Virginia, but not too hot, like Florida during wintertime and Maine in the summer.
What is your favorite part about teaching?
My absolute favorite part about teaching is working with the students. I like that every day is different,  you are always given a fresh start at the beginning of the nine weeks, and you get time for reflection.
What do you do when you aren't teaching?
When I'm not teaching I like to workout, like at C-Fit. I also like to hang out with my dog and my family.