Keep Virginia Cozy promotes environmental activism
Spotlight: Keep Virginia Cozy
During the COVID-19 pandemic, the Richmond community more than ever has relied on non-profit organizations to keep the environment and community clean. Despite increased sanitation procedures and applied caution to businesses across the Richmond Metropolitan area, some citizens continue to ignore the civic responsibility of picking up litter. Fortunately, selfless foundations, such as Keep Virginia Cozy , work to spread environmental activism, making it their mission to keep Virginia's outdoors clean. In 2017, Brian Bell founded the organization after hiking with his friends and picking up trash along the way. Realizing the difference he could make in his community, Bell started a movement that would come to pick up over forty-five thousand pounds of trash since its inception.
To make a difference in the environmental industry, Keep Virginia Cozy has two ongoing programs for volunteers to take part in. Designed to spread positivity and environmental awareness, KVC adopted their signature mantra, "Be Kind, Smile at Strangers, Pick up Litter, Protect Public Lands, Work Together for Good".  Trashy Tuesday, the first of Bell's two current programs, involves gathering the community to pick up as much trash as possible at a local public land. With a strong group of individuals coming together as one, Keep Virginia Cozy has the ability to collect 75+ pounds of trash per clean-up, which makes a tremendous difference in areas like Bell Isle or any of Richmond's local trails. Litter represents only the beginning of what this generous non-profit seeks to correct, as KVC also makes strides to protect the local animals of Virginia. On Wildlife Wednesdays, the second of Keep Virginia Cozy's ongoing programs, the organization works with the Virginia Department of Game and Inland Fisheries to recognize a different species each month, followed by a unique workshop activity to help that animal.
With only three years as an official non-profit organization, Keep Virginia Cozy has made a massive difference in keeping parks and outdoor spaces clean. Even amidst the pandemic, citizens can participate in many initiatives to help protect the environment and ensure a cleaner world each and every day. For those seeking to volunteer at any of the ongoing programs and make a difference in the community, check the Keep Virginia Cozy website for future dates and additional details.
About the Contributor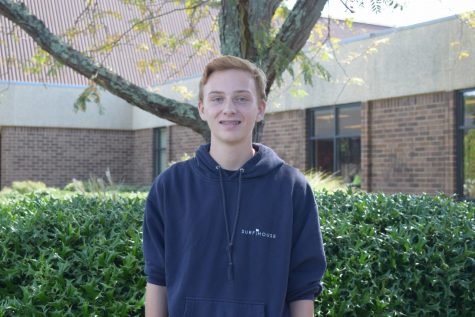 James Galloway, Midlo Scoop Staff
James Galloway, Class of 2023