Cowboys quarterback Dak Prescott suffers season-ending injury
Injury leaves fans worried about remainder of season
In a game against the New York Giants on Sunday,October 11, 2020, Giants defensive back Logan Ryan dragged down Dallas Cowboys quarterback Dak Prescott, causing a compound dislocation and fracture to his right ankle. Immediately carted off the field, workers took Prescott to a local Dallas-area hospital, where he underwent surgery that evening to correct the devastating dislocation. Cowboys coach Mike McCarthy announced the following Monday that the surgery went well, but expected Prescott to miss the rest of the season.
On injured reserve for the remainder of the season, Prescott leaves fans and football enthusiasts to wonder about the next steps for Prescott and the team as a whole. Obviously, as is the case with most returning players, he will not return to the field as the same player, as he will have to work harder to reestablish his footwork among other skills. According to NFL reporter Jane Slater, the recovery time for Prescott's injury falls anywhere from four to six months, raising the question of who will replace him for the rest of the season. Prescott's ability to carry the entire time comes as no secret, since the Cowboys defense currently remains unranked in the NFC East. On the other hand, the Cowboys offense ranks first in the division, with Prescott leading for 1,907 passing yards.
Coach McCarthy says the team will "definitely" add a third quarterback to the roster, as Prescott's backup Andy Dalton and rookie Ben DiNucci fill starting and backup positions. "I just feel terrible for him;" McCarthy shared after the game,"he was having a tremendous year." During the off-season, Prescott received a five-year offer with a $35 million contract, which he turned down to play under the franchise tag. This means he would have played for the team for one year before becoming an unrestricted free agent; however, the plan will shift after Sunday's game. When asked if this injury threatens Prescott's future career in Dallas, Cowboys Executive Vice President Stephen Jones responded, "Absolutely not, he's our future. He's special. If anyone can overcome anything, it would be Dak. It's something that our doctors feel good that he'll overcome and come back better than ever."
Prescott and the Cowboys hoped 2020 would represent a year full of record-breakers, living up to expectations, and maybe a playoff championship. Unfortunately, the chances of those things happening now without their star quarterback have become slim, but if Dalton can help lead the team to the highest record in the division, hope can remain in Dallas.
About the Writer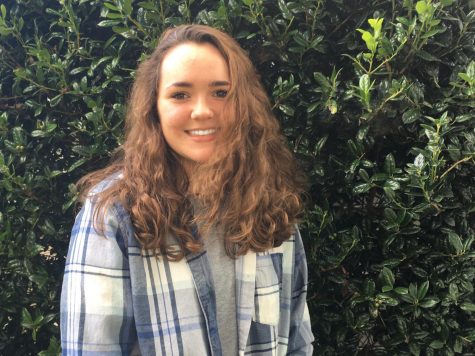 Callen Ziegler, Midlo Scoop Staff
Callen Ziegler, Class of 2023