Mr. Kirkbride receives October TRT award
Teachers Recognizing Teachers October Recipient: Mr. Nicholas Kirkbride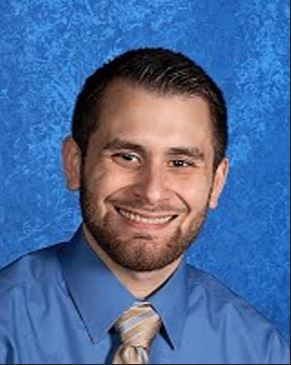 On Thursday, October 1, 2020, IB and AP Psychology teacher Mr. Nicholas Kirkbride received the Teachers Recognizing Teachers Award (TRT) from Mr. Taylor Fletcher. Fletcher awarded the TRT award to Kirkbride for serving as an outstanding mentor and having a positive attitude. Kirkbride transitioned to a full-time psychology teacher at Midlo in 2013 following his career as a secondary substitute teacher. Now in his 8th year of teaching at Midlo, Kirkbride has made countless lasting impacts on the community.
What made you want to become a teacher?
I entered college as an accountant major but switched to History with a Concentration in Secondary Education one month into my freshman year. I decided that I really liked positions of leadership that involved a component of sharing and getting to know people.  As a teacher, I envisioned that I could use kindness, humor, and experiences to help future generations do better, so I reflected on which subject I enjoyed the most in high school and decided that teaching social studies at the secondary level would probably be my best bet to impact future generations based on my strengths.
Who inspires you the most and why?
For me, no one person inspired me exclusively. My dad was a positive influence in my life, as was a professor at school and employer/mentor during my core year in college (sophomore – senior year). However, what really inspired me was the desire to earn a college education and do something to contribute back to society. In my family, I was the first to go to college, and I paid my way through with scholarships, grants, and student loans, so I was mighty motivated to get that degree and make something of myself. I knew teaching wasn't a high income career choice, but I wanted to do something that served a real purpose, that would help others, and something I could be proud of at the end of the day. Once I shifted my degree to teaching, I found myself frequently thinking of all the positive influences my past teachers had imprinted on me; this prompted me to begin keeping a mental tally of what they did so that one day I could pay that kindness forward.
What were your initial thoughts when you heard that you won the TRT Cup?
Mr. Fletcher, the orchestra teacher who selected me for this honor, is a great teacher, and as he was describing the winner of the award, I was unconsciously checking off the boxes and realizing, "is he talking about me?" This meant that I was slowly realizing the reality of the situation when he called out my name, My surprise stems from my motives. I worked really hard this summer to increase my Canvas knowledge, knowing that when my daughter was born that I would be mighty distracted, so I better learn it before. My goal was to create the best virtual teaching experience possible for my students, and when I picked up tips on oddities of Canvas, I happily shared them with my fellow teachers because Canvas isn't the most intuitive of programs. With my focus on helping students and my peers, the idea of getting noticed for my efforts simply hadn't crossed my mind.
Why did you choose to teach AP Psychology?
My license allows me to teach around 10 different social studies subjects;however, when I found out in November of 2012 that Midlothian HS had an opening, but the job was IB Psychology, I was hesitant. I really wanted to work at Midlo, so I took the interview and decided it was a really good fit. That week I began a crash course of increasing my psych knowledge. I spent the next couple years reading psychology textbooks in my spare time, attending conferences, and taking additional college psychology classes in the summer. Our program at Midlothian went from two classes of psychology offered to our current total of seven classes offered, and every year along the way, I have enjoyed teaching the content more and more. What started as a chance to teach at a great school became a teaching experience I did not expect but have greatly enjoyed. I love teaching psychology to the point where I hope I don't have to return to teaching any history classes in the future. I love it because I find the content really fascinating, I enjoy that as an elective teacher students are choosing to be in the course, and psychology has the benefit of truly being applicable in every student's life. Psychology provides an opportunity for students to better understand themselves and others in their [lives]; this notion circles back to why I went into teaching, to help students do better than the generations before them.
Congratulations, Mr. Kirkbride!
About the Contributor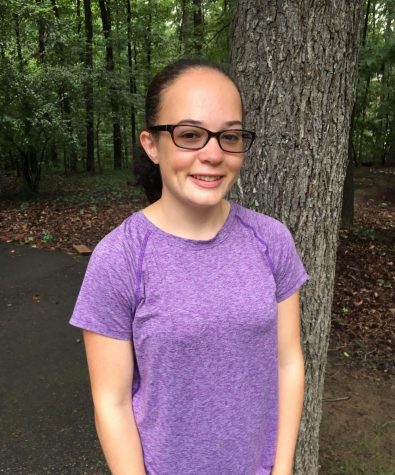 Megan Larose, Midlo Scoop Staff
Megan Larose, Class of 2022