Rock icon Eddie Van Halen leaves behind an inspirational legacy
Fans across the world honor an illustrious career
On October 6, 2020, sixty-five year old Eddie Van Halen passed away at St. John's Health Center in Santa Monica after a continual fight with throat cancer. His son, Wolfgang Van Halen, confirmed the news in an emotional tweet on Tuesday acknowledging the impact his father had on his life, stating, "Every moment I've shared with him on and off stage was a gift. My heart is broken, and I don't think I'll ever fully recover from his loss. I love you so much, Pop."
Born in Amsterdam on January 26, 1955, Van Halen grew up in a musical setting, as his father Jan Van Halen, a popular Dutch musician, played a variety of jazz instruments. In 1962, his entire family moved from the Netherlands to the United States, where they settled in Pasadena, California. Eddie and his older brother, Alex Van Halen, learned to play the piano starting at the age of six, yet surprisingly, Van Halen never acquired the skill of reading sheet music and instead had to learn from watching and listening to others in an attempt to imitate them. Later, they both began playing numerous gigs in and around the Los Angeles area, forming the iconic hard rock band ,Van Halen. By 1974, the brothers had recruited bassist Michael Anthony and singer David Lee Roth, with Sammy Hagar eventually replacing Roth in 1985.
In 1980, Van Halen met famous actress Valerie Bertinelli at a Shreveport concert that led to a 26 year marriage and their only son, Wolfgang. However, they divorced in 2007, and Van Halen married his publicist Janie Liszewski in 2009, who remained his wife until his death, prompting her to share, "My heart and soul have been shattered into a million pieces. I never knew it was possible to cry so many tears or feel such incredible sadness."   Initially diagnosed with mouth cancer in 2000 that led to extensive surgery on his tongue, Van Halen later received a official diagnosis of throat cancer.
The band Van Halen fostered a long, successful career due to millions of dedicated fans across the world.  In 1980, the band released their cross-over single, "Jump," which reached the #1 spot on the Billboard Hot 100. The group's other most notable songs include "Panama," "Runnin' With The Devil," "Hot for Teacher," and "Eruption," considered one of the greatest guitar solos of all time. By 2007, Van Halen sold 75 million albums and generated thirteen number 1 hits on the Billboard Mainstream Rock chart, prompting musical artists from all genres to speak out about Eddie's truly inspiring battle with cancer and his welcoming personality. Gene Simmons, bass guitarist for the widely known heavy metal band Kiss, shared, "My heart is broken. Eddie was not only a Guitar God, but a genuinely beautiful soul. Rest in peace, Eddie." Singer-songwriter Lenny Kravitz remarked, "Heaven will be electric tonight."
Garnering millions of dedicated supporters, various MTV and American Music awards, and a Grammy, Van Halen continues to serve as one of the most awe-inspiring hard rock bands in American music history, and Eddie Van Halen is known as of the greatest guitarists of all time. What once started with a few piano lessons, a drum kit, and an electric guitar quickly turned into a musical union adored by all.  America has lost truly one of its most talented musicians to cancer.
About the Writer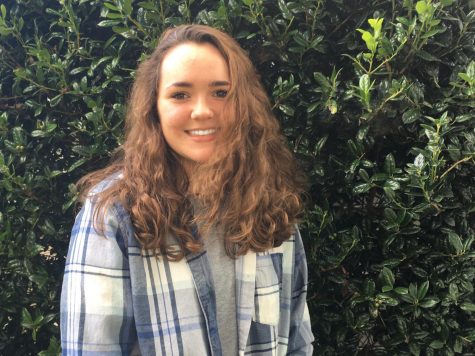 Callen Ziegler, Midlo Scoop Staff
Callen Ziegler, Class of 2023