Climate clock in Union Square ominously counts down
The continuously ticking Climate Clock sheds light on the ongoing issue of climate change.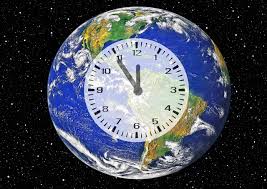 On September 17, 2020, the iconic clock in Manhattan's Union Square, a piece of the "Metronome" art display known as the "The Passage," was temporarily reprogrammed to present an eerie countdown to highlight the irreversible effects of climate change. Displayed on a 14th Street building for 10 days, the Climate Clock began ticking down from 7 years, 103 days, 15 hours, 40 minutes and 7 seconds, putting in perspective the fragility of Earth.
The display in Manhattan reverted to its original state on September 27; however, artists Gan Golan and Andrew Boyd, who created the attraction, continue to look for a place to display the Climate Clock permanently. Meanwhile, the countdown continues on the Climate Clock website for all to view. Based upon calculations made by the Mercator Research Institute on Global Commons and Climate Change in Berlin, the unique clock consists of two parts: the critical time remaining (red) and the second number (green) represent the percentage of energy produced by renewable resources with a set goal of reaching 100% by the end of the countdown.
A number of individuals admire the installation's initiative in bringing more attention to the issue of climate change, as it affects everyone. Midlo's AP Environmental Science teacher Mrs. Patricia Miller hopes to further the clock's recognition to both "bring awareness of how critical it is to take action now to prevent the effects of global warming from becoming irreversible" and "inspire others to join in the fight to save the future of our planet. Now is the time for action!"  Senior Anna Grilliot also took notice of the darker underlying tone of the feature, sharing that the clock "really scares [her]," and she "hope[s] that our country, especially, will make some major changes as soon as possible."
The main takeaway of the Climate Clock rests in the idea that time still remains to make a vital switch in how individuals live their everyday lives in order to determine if Earth will experience an impending doom resulting from climate change brought on by human impact. Each and every person has the capabilities to make a mark in the race against the ongoing issue. Nevertheless, the time to act will not last forever, as the window for opportunity shrinks each day, so society as a whole must rise to the occasion and help the planet in any way possible.
For more information regarding the Climate Clock visit:
About the Writer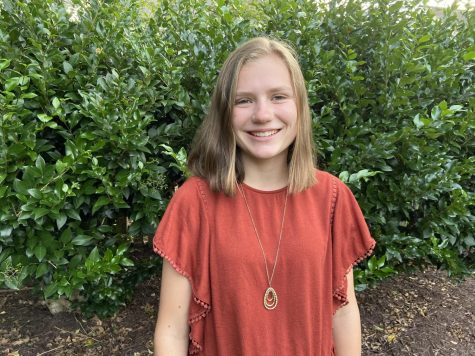 Nicole Quiram, Midlo Scoop Staff
Nicole Quiram, Class of 2022