Ms. Izo joins the Midlo Latin Department
Ms. Lillianna Izo joins the staffs of Midlo, Elizabeth Davis and Carver
Midlo welcomes its newest Latin teacher, Ms. Lillianna Izo. Ms. Izo has just started her career as both a Latin I and Latin II teacher. Even though this is her first year teaching, she is still ready and willing to give Midlo her all. 
What inspired you to become a teacher? 
My mom is a third grade teacher, and I basically grew up helping her around the school, whether it was decorating the classroom during the summers, or visiting her and her students after my school day had ended. I began studying Latin in seventh grade and never stopped! From Latin 1 to 5, then deciding to make it my major in college, teaching seems to be the best way to share my appreciation of the language with others, and continue learning more about the language myself.
How many years have you been teaching? 
This is my first year teaching, EVER!  I teach Latin 1 [and Latin 2] here at Midlo, as well as Elizabeth Davis and Carver Middle Schools.
How do you spend your time outside of school?
Outside of exploring the realm of virtual teaching on Canvas, beyond the screen I enjoy practicing yoga – sometimes outside along the James in Richmond, hiking the Blue Ridge, and cooking without recipes.
What are some of your hobbies?
I also enjoy knitting and listening to horror story podcasts on long walks or drives.
What's something that no one would guess about you?
I began college thinking I'd major in physics and eventually go into civil engineering.
Fun fact!
Fellow Midlo teacher, Mr. Speaks, was my former calculus teacher and sponsored the high school a cappella group with which I sang – small world.
Welcome to Midlo, Ms. Izo!
About the Writer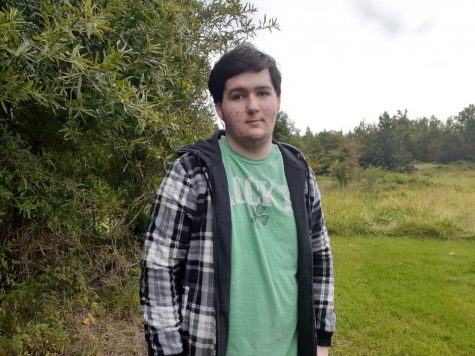 John Simpson, Midlo Scoop Staff
John Simpson, Class of 2023