TikTok trend popularizes Travis Scott Meal
Midlo students race to try new McDonald's trend.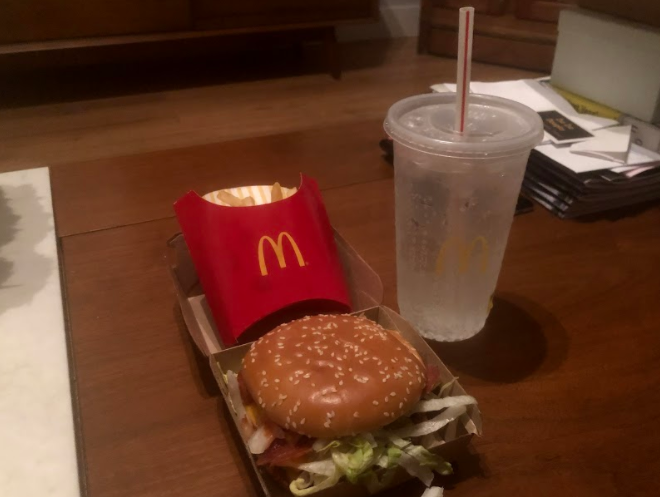 On September 8, 2020, the fast food chain McDonald's announced its partnership with American rapper and record producer Travis Scott in releasing a limited time special, which holds great significance among teenagers across the country. Due to its publicity on the widely used social media app TikTok, the pop-culture icon's everyday meal, known now as the Travis Scott Meal, exploded in popularity, causing Midlo students to take part in the trend, alongside thousands of others.
The new signature meal, previously called the "Cactus Jack," comes with a large drink, fries, and a savory Quarter Pounder, topped with; pickles, onions, ketchup, mustard, lettuce, two slices of cheese, and crispy bacon, all costing only six dollars. News of the menu item caused an uproar across social media platforms, further publicizing the restaurant chains newfound affiliation with Scott. When McDonald's aired their month-long event to the public, consumers quickly made the trip to their closest McDonald's in an effort to obtain their own Travis Scott Meal. Reports of people waiting in packed drive-thru lines that circled the entire establishment surfaced on media outlets. as high numbers of fans eagerly took part in the fast spreading trend. Sophomore Caden Cibellis, who purchased the meal in the first few days, states, "I thought the burger's concept was great, but the dish itself tasted like a regular burger. It tasted good, but I don't think it was anything special. Overall, though, I loved it".  As a limited time option, customers continue to feel the need to secure The Travis Scott Meal before it officially ends on October 4, 2020.
However, Scott is not the first mainstream celebrity to partner with McDonald's to showcase their go-to meal as a menu option. In 1992, NBA star Michael Jordan worked with McDonald's to release the "McJordan" at the height of his career. With Scott doing the same, celebrity associations with fast food chains may happen more often due the publicity bonus.
Scott, as well as McDonald's, have both expressed an interest in donating a percentage of the profits behind the month-long event to various charities, yet they have not yet announced which ones. As one of two celebrities to have a meal named after  him on one of the most viewed menus in the world, Scott's involvement with McDonald's has led customers to speculate who may come next.
About the Writer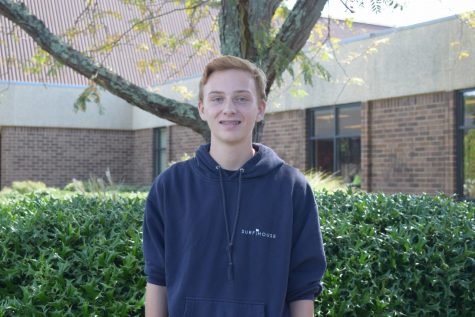 James Galloway, Midlo Scoop Staff
James Galloway, Class of 2023