Seiler takes her play to the next level
Goalie Kelsey Seiler commits to play field hockey at Randolph Macon College
On February 1, 2020, senior Kelsey Seiler verbally committed to further her field hockey career at Division III Randolph Macon College. Seiler got into the sport of field hockey with the influence of former softball coach, Geri Douglas. Seiler recalls, "[Ms.] Douglas was working the front gate for softball, and she had a conversation with my mom because she was wearing a field hockey shirt." After this conversation, Ms. Douglas convinced Seiler to give the sport of field hockey a try. Seiler expresses, "Originally, I was so against it, but by August, I wanted to play and felt so welcomed."
To get out of the intense running and stick skills, as well as to ensure a spot on the team as a beginning player, Seiler opted for the position of goalie. This decision paid off, as with countless practice and dedication, Seiler played a key role on the team with her talent as a goalie, as well as her effective leadership and communication on the field. Throughout her freshman and sophomore year, Seiler competed on the Midlo JV team and was also pulled up multiple times to play alongside varsity goalie Lindsey Merillat, gaining exposure to the varsity level. By junior year, after the graduation of Merillat, Seiler served as the full time varsity goalie. 
Merillat had a deep influence on Seiler over her years and served as an older mentor, even working as an assistant coach after her graduation in 2018. JV Coach Caroline Freeman also greatly impacted Seiler's development as a player. Freeman used her experience as a goalie to train Seiler, shaping her into the player she is today. Varsity coach Rebecca Lowe also impacted Seiler by offering emotional support. Seiler explains, "Lowe built up my confidence and helped me stay out of my head."
Seiler reflects on her favorite memories from her time on Midlo Field Hockey, including winning Regionals in her junior year, as well as the bus ride to States that followed. Another top memory of Seiler's was the three round shootout against Godwin, where Midlo emerged victorious. Seiler shares,"I felt like I really pulled through for my team." Seiler also reflects on the times she got to play the field, often a rare, exciting opportunity for goalies. With all these memories in mind, she shares, "I'll miss the team the most. They were like my second family."
Seiler's recruiting process took off as she started touring colleges. Throughout her tours, Seiler made sure to ask about the sports programs. On the Randolph-Macon tour, Seiler wrote that she played goalie for field hockey, and soon after, the coach reached out. After keeping in touch, the coach came to Seiler's Senior Night. After Seiler sent her highlights and attended Randolph Macon's Team Day, she was offered a spot on the team. 
Although looked at by multiple schools, Seiler chose Randolph Macon because of its closeness to home and the family feel of the team that she experienced during Team Day. She shares, "I felt that Division III would be the perfect balance between school and sports. If I play in college, I''d rather focus on academics and play for the love of the game." As a student athlete, she plans to pursue a degree in business, with a major in marketing and a minor in accounting and sociology. 
Midlo will be greatly miss Seiler as a key player on Midlo Field Hockey. Senior Emily Muncie shares, "Field hockey definitely gave me my best friend. I'm so thankful that we both ended up playing, and I'm so excited that she gets the opportunity to play in college." This spring, Kelsey officially signed online, making her commitment to Randolph Macon official. She looks forward to her future as a Yellow Jacket, as she anticipates the excitement of a new college with the chance to continue playing the sport that she loves.
Leave a Comment
About the Contributor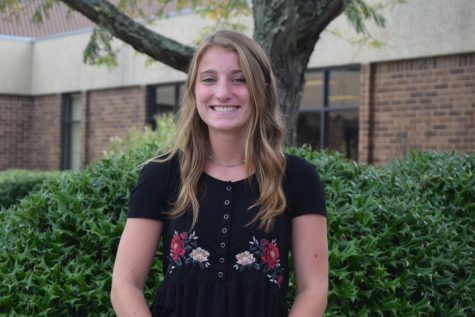 Maddie Burke, Editor-in-Chief
Maddie Burke, Editor-in-Chief, Class of 2021