Psych! Students can still play games with friends while social distancing
Games to play with friends, even when you can't be in the same room
One of the key aspects to flattening the curve of COVID-19 is social distancing. This translates to trying to avoid contact with others as much as possible. However, this doesn't mean that everyone can't keep in touch and play games with friends. Many multiplayer mobile games have increased in popularity since the beginning of quarantine. Here are seven games to play with friends while social distancing:
 Psych! Outwit your friends
Psych! is a fun game played without ever talking directly to other people. Multiple different modes are available, but the most popular modes entail players making up fake and witty answers to trivia questions. The name of the game is wit; players earn points by choosing the correct answer and by tricking other players who choose one of the players' made-up answers. 
 Photo Roulette
Photo Roulette is a thrilling game that randomly selects a picture from a player's camera roll to show to the group of players for 5 seconds. After viewing the picture, players try to guess which player's camera roll the picture belongs to. After each round, the players earn points for time and accuracy, after 15 pictures, a winner is crowned. This game is perfect to play with friends or family during quarantine.
 Netflix Party
Netflix Party is a Google Chrome app for computers that allows multiple people to watch the same movie or show at the same time on Netflix. An option even exists to chat with other friends in the party, and the app pauses at the same time for everyone. This app, while not a game, is perfect for those who miss movie night with friends!
 UNO!
UNO! is an app very similar to the card game everyone knows and loves. It is easy to use for beginners or veterans of the classic card game. Up to four people can play this exciting game, but players can also play by themselves without wifi. There are multiple different versions to play, so the hours easily pass by when playing UNO!
 Mafia Mystery
Mafia Mystery is the online version of the classic game played by groups, but now this app allows for people to play it with all their friends while staying inside. In a small town, a mafia member kills one player every night, and in the morning, the townsmen vote on who everyone thinks is guilty. But once too many townspeople die, the mafia wins! This game is a little more complicated to learn, but after spending a couple minutes understanding the rules, all players are sure to have a blast playing this exhilarating and competitive game. 
 Family Style
Family Style is a multi-platform mobile game in which the key is for players to work together. Players each have a different dish they need to make, but don't have all of the ingredients needed to make it, so they must communicate to acquire the ingredients that each needs. Dishes that go incomplete take away the remaining time from the round, while completed dishes add to that time. Although the game suggests sitting in a circle with friends, the key to Family Style is knowing to whom you are passing food. An easy way to remember who is sitting next to whom is to draw a small diagram similar to the one that the "head chef" (player who creates the game) has on their screen. 
 Trivia Crack
With six different categories, over 300 million users, and unlimited questions, Trivia Crack is the trivia game to play with friends even when social distancing. The game allows users to play with friends or randomly selected players. The first to earn one crown in each of the six categories wins, but users shouldn't worry if they don't have knowledge in a category because many of the questions are user-generated or common knowledge.
To conclude, games are an easy way to connect with friends while social distancing from the safety and comfort of your own homes.
Leave a Comment
About the Contributors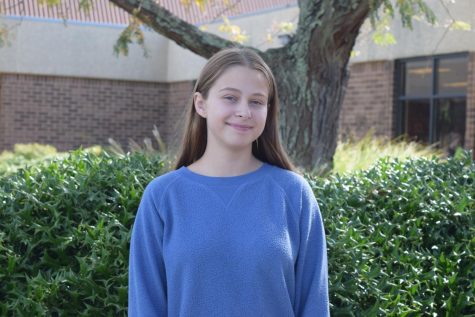 Ava Gay, Midlo Scoop Staff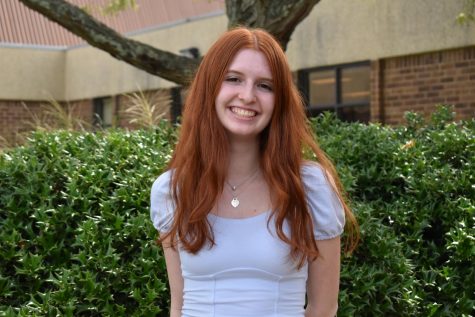 Quinn Downing, Editor-in-Chief
Quinn Downing, Class of 2023