Fashion mogul Christian Siriano spearheads mask making initiative
Designer Christian Siriano reinvents operations to meet medical masks demand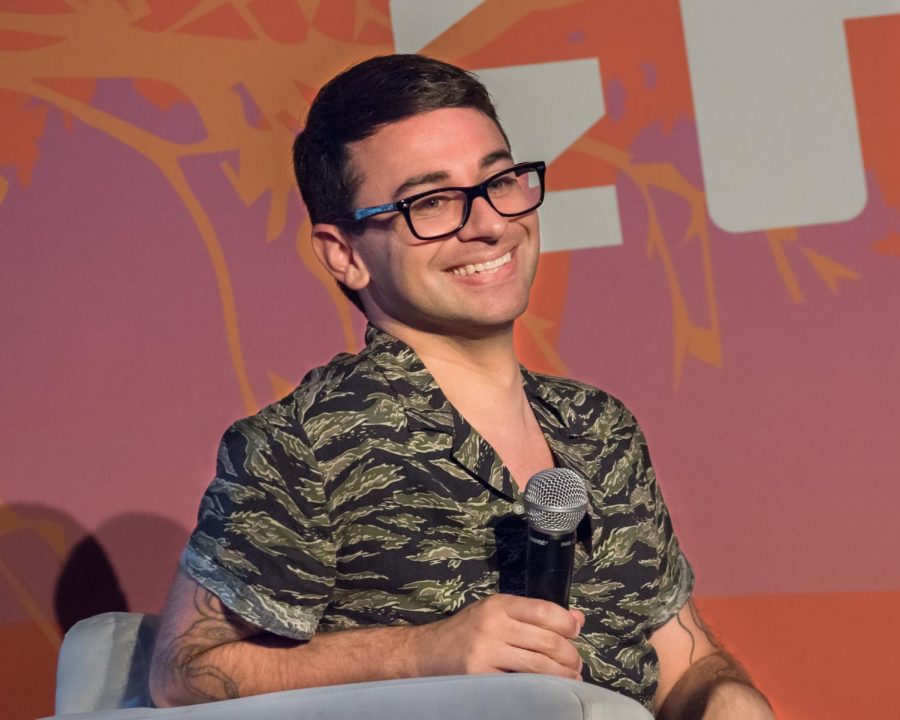 As the world faces drastic changes in the wake of COVID-19, individuals within society have found themselves taking on new roles as a result. With the virus ramping up all across the United States, one young fashion designer by the name of Christian Siriano, who made a name for himself after winning Project Runway at the age of only twenty-one, saw an opportunity to help those serving on the front lines. Like many of his fellow community meml in bers, Siriano sat watching countless news briefings revolving around the scarcity of face masks. Without this critical form of protection, medical professionals are unable to carry out their work safely. In order to combat the issue, the thirty-four year old designer combined both his influential platform and vast  resources to take the first steps in jump starting an optimistic initiative.
Siriano left Manhattan to self-isolate at his country home in Connecticut when he realized how rapidly the virus had accelerated in a short amount of time. Seeing that he had his eight seamstresses working from home, all with their sewing machines and yards of quality fabric, he immediately made a call to action. Via a viral tweet announcing his plan to manufacture face masks for those working in healthcare, New York governor Andrew Cuomo soon caught wind of his plan. Given the dire shortage of proper medical supplies, the governor's officials quickly sent Siriano and his team a stock pattern to simulate. 
Once production began, Siriano and his seamstresses successfully produced over two thousand masks in the first week, all of which were sent directly to the new field hospital at Javits Center. By March 25, 2020, his atelier located in New York City reopened as the governor deemed it an essential business in light of the ever-changing circumstances. Siriano explained to reporters that all work supervised by him is strictly voluntary. Approximately ten workers at a time report for duty each day, all abiding by the precaution set in place by the CDC, Center of Disease Control and Prevention, of maintaining six feet apart. Receiving the name "House of Siriano masks", the seamstresses have worked diligently to support those in need. For more information on the full story behind the mask of Siriano, read the New Yorker article here.
For years, Siriano has devoted himself to promoting diversity in the fashion world, both on and off the runway, as well as taking an active role in the industry as a member of CFDA, The Council of Fashion Designers of America. With his firm presence known among various organizations and media outlets, it is not surprising that other major brands rapidly joined the support effort. As the news of Siriano's mission made waves across the country, operations near and far re-imagined production in order to keep up with the new reality, such as Burton snowboards, Lamborghini, Burberry, and many more. As society faces a dark and devastating circumstance, individuals can find hope, as people collectively come together to serve the greater good.
About the Contributor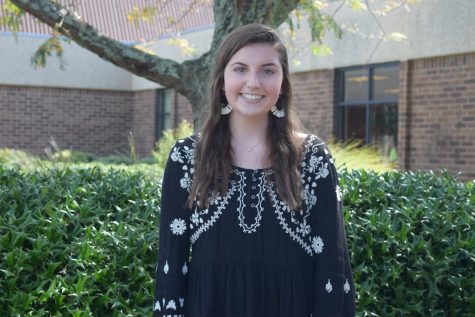 Bridget Tracy, Copy Editor
Bridget Tracy, Copy Editor, Class of 2022