Virtual concerts uplift music lovers during stressful time
Covid-19 Virtual Concert Series
At a time of devastation, individuals around the world seek optimism and comfort more than ever. With the emergence of COVID-19, major events, most notably concerts, have either been canceled or postponed due to the severity of the ever-spreading virus. Governor Ralph Northam 's shelter in place order, coupled with the CDC, Center for Disease Control and Prevention, cautioning people to practice social distancing and maintain a separation of six feet from others, all forms of entertainment came to a screeching halt.
Many people around the world found themselves heartbroken that they would not have the opportunity to see their favorite artists perform live. Social media experienced an outpouring of emotion, as many shared similar stories about looking forward to such events that they had saved money to attend. Early on, musicians took the matter into their own hands by conducting live concerts via Instagram live and other social media platforms for their fans to enjoy during these dark times. From the safety of their homes, music fans have the ability to enjoy some of their favorite music directly from the artists themselves, simulating a private concert. For instance, singers like Miley Cyrus, Shawn Mendes, Camila Cabello, and Hozier have made appearances on the Instagram app to share their music and plan to continue the practice in the future.
As the virus has escalated over the past weeks, artists have continued this trend in an effort to spread joy. This practice also allows musicians to partner with various charity organizations that need support through the COVID-19 crisis. On March 29, 2020, iHeartRadio hosted a Living Room Concert for America on the FOX network to support the Feeding America and First Responders Children's Foundation. The event, hosted by Sir Elton John, featured performances by Billie Eilish, The Backstreet Boys, Tim McGraw, and many more.
To keep track of the scheduled concerts, visit the website Bandsintown, traditionally a concert tracker, for information about upcoming events. The Billboard website also offers planned performances that are set to take place throughout April. To thousands of people, music provides a means of escape during difficult times, so this effort by the music community provides a sense of security and a way to forget the pandemic for a while.
About the Writer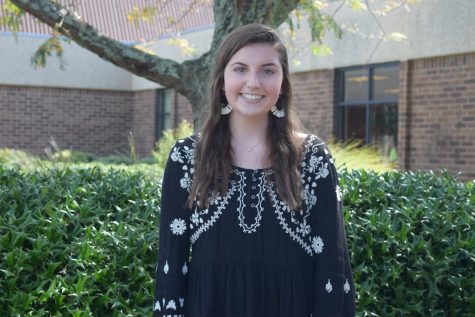 Bridget Tracy, Copy Editor
Bridget Tracy, Copy Editor, Class of 2022